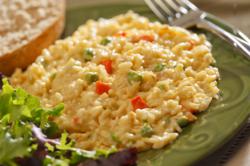 Most people are in denial about how precarious our food supply really is,most markets only have three days of food in stock on the shelves and prices rise dramatically," said Christopher Mitra, owner of Canada Food Direct.
Salt Lake City and Kamloops, BC (PRWEB) July 07, 2012
Today, Christopher Mitra, owner of Canada Food Direct, announced his intention to help local families fight rising food costs by offering the GOFoods Global line of quick and easy-to-fix gourmet soups, entrees, breads, casseroles, and breakfasts for families who want to save money by eating clean and healthy storable foods that taste delicious now and in the future.
Food prices have risen drastically over the last six years and economists and food agencies predict continual increases for the future. GOFoods meals are up to 50% cheaper than the traditional meals and can help lower a family's food budget while feeding families more nutritious meals.
Christopher Mitra says that according an article in The Economist in 2011 titled "Crisis Prevention – What is causing food prices to soar and what can be done about it?" the world is facing a severe food shortage. "Around the world, the food system is in crisis. Prices have rocketed; they are now higher in real terms than at any time since 1984…High prices are adding millions to the number who go to bed hungry each night". (http://www.economist.com/node/18229412)
"Most people are in denial about how precarious our food supply really is," said Christopher Mitra, owner of Canada Food Direct. "The local supermarket has only three days of food in stock if deliveries stop, and even the food on the shelves has risen in price drastically. Families have a noticed that their grocery budget does not buy nearly what it did just two years ago."
With GOFoods meals, families everywhere within the United States and Canada are learning how the GoFoods meals can help save them time and money, especially in today's difficult economy. Food is a product that everyone needs, and GOFoods' healthy, easy-to-fix meals complete a variety of lifestyles—from busy college students needing a faster nutritious meal and mothers looking for a quick dinner option that doesn't involve fast food to families wanting to purchase long-term storable reserves for the future. GOFoods allows everyone to take control of their future and feed their freedom, both physically and financially.
"GOFoods uses a direct sales model to market their product in North America," said Christopher Mitra. "This model allows my company to market GOFoods Global meals to a wider audience at a much lower cost. They have eliminated all the middlemen and removed their markup. The bottom line is that the consumer eats better for about $2.50 a meal, a savings of up to 50% in today's market."
GOFoods Global is conscious of family dietary needs and offers packages labeled with icons designating meals that meet specific dietary requirements. All GOFoods meals are vegetarian, Irradiation-free, have no added MSG, have no hydrogenated oils, are not genetically modified (Non-GMO), are an excellent source of grains, and more. Icons designate GOFoods options that are Lactose-free, Gluten-free, Kosher and Soy-free.
About GOFoods Global:
GOFoods' mission is to feed and prosper the world by serving, saving, and sharing relevant, easy-to-fix meals and beverages for on-the-go lifestyles that encourage people to eat nutritiously and spend time together while enjoying natural, mouth-watering meals that taste as good today as they will in 25 years. Founded by nationally known thirty-year Food Reserve Veterans Steve Shenk and Barbara Rossberg, the Utah company provides natural, clean ingredients that change the way people look at extended shelf-life and daily use food in the twenty-first century. President of GOFoods Global, Brad Stewart, is sharing the message of feeding and funding families from city to city on GOTour 2012. Find more information at http://www.gotour2012.com.
Learn more at:
http://canadafooddirect.mygofoods.com
Or contact:
Christopher Mitra
Canada Food Direct
1365 Columbia St., Kamloops, BC V2C-2W6
(250) 318-2064