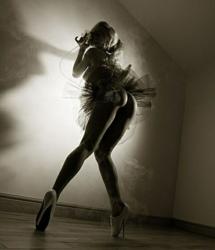 We know that beautiful scenery makes many things possible so we see the models as being there to give the players a helping hand."
London, United Kingdom (PRWEB UK) 9 July 2012
A new daring TV Show is getting set to hit our screens and right now they are calling for models to join their glamorous set.
Aged between 18 and 25 models must be confident, good looking and intriguingly, ready to take risks to become rich and famous!
Decide on Destiny
This innovative TV show centres around the age old tradition of the death defying gambling game of Russian Roulette. Models will provide extra glamour to the scenes as they encourage the players through rounds, delivering their destiny on a plate.
Right now, many are signing up to become part of this next big thing, joining up on the Russian Roulette website they're collating votes from roulette lovers in a chance to make it onto the small screen.
All models have to do is answer a few simple questions, provide a few tasteful shots of themselves at their best and gain enough votes to make it to the shortlist. If they do make it through to the RER TV Show, the possibilities are immense, with their faces becoming nationally known and their chance for stardom within the palm of their hands.
Will Fate Make you Famous?
The brains behind this devilish dare game says, "we're looking for self-assured women who love being in the spotlight. There'll be a lot of attention when our TV show launches just by the very nature and this is a unique opportunity for aspiring models to make it to the big time."
The players on the show must survive three rounds, where only one player will remain. As they are faced with increasingly disgusting food and drink to consume, they need nerves of steel to make it to the finale.
The show's creators believe the addition of models will make some meals easy to swallow, "we know that beautiful scenery makes many things possible so we see the models as being there to give the players a helping hand."
Interestingly, the son of a billionaire actually died whilst playing Russian Roulette. The prize he was playing for? No less than the affections of a beautiful girl.
To apply models should visit RER website and follow the instructions, where fame and fortune await them.
Ends-
Media Contact Details
Company Name: RER TV LTD
Country: United Kingdom
Telephone Number: 0758 1722174
Email: 1(at)rer(dot)im