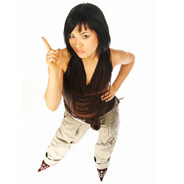 A model needs to stay focused
London, UK, 8 July 2012 (PRWEB UK) 8 July 2012
With more unique visits reported than ever for before, http://www.ukmodelagencies.co.uk research model diet and celebrate the launch of their new section to spur a model on.
'Getting into bad habits is very easy to do but trying to break them is twice as difficult, 'says Stevie. 'A model needs to stay focused on the task in hand and try not to give into temptation, to believe in themselves to keep slim and hit their weight loss goals on a daily basis.' According to Stevie, it is twice as hard for a model to stay on track with their diet if they have one, especially if they are being wined and dined by clients. They explain that a model can so easily get into eating disorders and even alcoholism, believing that their daily intake of calories can include alcohol, taking place of nutrition.
'It was quite startling to read, but there is such a thing as being age drinkarexic,' says Jim Dawson, chief press officer for UK Model Agencies.' That certainly isn't a medical term but an expression which has gained popularity over the last few years we have found.' He continues,' it's all about a model who is following strict calorie focused diet, while getting most of their daily calorie intake from alcoholic beverages. They don't care that they aren't eating properly and damaging their health, but are so focused on working out back calories and including alcohol as part of their daily allowance.'
The team at the UK's winning website about all things modelling add new pages constantly, always updating and researching new topics which a model will hopefully find helpful to them in their model life.
'It's not easy for a model to read facts about their own diet and lives,' says Jim.' Most don't even realise they are doing something unhealthy, but are so focused on trying to stay slim that sometimes their health suffers because of it. The sad fact is though, if they stick to an alcoholic diet, with hardly any nutrients, their skin will suffer as will their hair, not to mention their internal organs. What they are doing is maybe having a quick fix in the short term and losing weight, but they are without knowing it, cutting short their modelling careers.'
UK Model Agencies have researched that many models don't make it past their 30's, especially in the fashion industry, because their looks fade and they seem to age much quicker than their peers who have looked after themselves and look 10 years younger.
'Some fashion models begin their careers and it can be all glitzy and glamorous and full of exciting events and free drinks which can often spiral out of control,' says Stevie.' Combined with the pressures of staying thin, models developed all sorts of disorders from eating to nicotine disorders as well as alcoholic dependence.' He would urge any model to begin their career following a healthy diet and to continue and stay focused and not be swayed by others.
Follow http://www.ukmodelagencies.co.uk as they continue their journey into researching their new sections on a daily basis and adding more and more model agents to their already huge list.