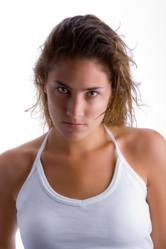 Be realistic about your model body
London, UK (PRWEB UK) 9 July 2012
As they celebrate the launch of UK Model Agencies' new section all about loving your model body, La Mode London offer their own essential advice alongside their partners.
'Being realistic about your own body is the most important thing a model can learn from the offset,' explains Helen. 'It is so important to remember when looking at really successful models who look totally perfect in print, that although they may look blemish free and with not a centimetre of cellulite in sight, these images are touched up and manipulated to make models look even thinner. They make hair, teeth and skin look unrealistically perfect, and feel the need to change even the most beautiful of model looks.'
Helen explains that what the modelling industry is all about, and how damaging it can sometimes be to an aspiring model's morale. She advises that although it's important to remember that a lot of fashion and catwalk models spend a lot of time, have rigorous exercise regimes and strict model diets to get themselves looking as good as they can be, it doesn't stop magazines still enhancing photographs and changing even the most gorgeous of models.
'It's so important for a model to remember the magazines leave out models of colour, models of larger shapes and sizes, models with disabilities and mature models who don't form the gender norms.' She goes on to explain that it's a magazine's business to invent new problems with bodies and faces, which can be 'fixed' by spending money on brand-new products and procedures.
'It's a vicious circle,' says Helen.' Companies spend money with advertisers, who are usually the glossy magazines that models read. These articles and adverts can really have an effect on models morale, constantly comparing themselves to be impossible. However, these companies need those same models who are their readers, to promote these products in the first place - to make them sell.'
With the new section just launched online at UK Model Agencies, all about model body shapes, diet and exercise tips, La Mode congratulate their partners in business for highlighting the downside to the modelling industry.
'Love your body, no matter what size you are, because if you don't, modelling could make you extremely unhappy,' continues Helen. 'Don't constantly try to change what you already have, and look after what you do, pampering your skin and your hair, making sure use creams to combat wrinkles, keeping out of the sun. As long as you do that then flaunt what you have with pride'
La Mode London is at the cutting edge of high fashion and are in the middle of the hustle and bustle of the UK's capital. They see models coming and going every day and chat with them, dishing out valuable model advice whilst they are having their hair and makeup done for the famous photo shoots at the commercial photography company. It really reveals an insight into the industry say La Mode.
With the two companies constantly updating and sourcing the latest modelling news and information, advice for new models is simply an email or phone call away. Both companies offer ongoing help and useful sources of guidance to any model that requires their help. They pride themselves on providing their clients with everything there is to know about the modelling industry, the pitfalls and the dangers, but also the fun and enjoyment modelling can be as a profession.
Visit http://www.lamodelondon.com and see all the latest modelling news, as well being able to view the stunning portfolios of models arriving daily for their portfolio pictures to be taken by the talented team at the popular model advice company.