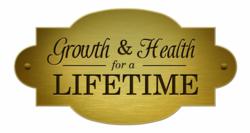 Individuals who have suffered a pattern of alienation in childhood, are subject to acquiring anxieties that will cause offsets in their career path.
Ringgold, Georgia (PRWEB) July 09, 2012
For more than 30 years, through more than 10,000 individual case studies, IDM Research has focused exclusively on offering their valued clients a complete program for achieving growth and health in all facets of their lives.
Their mission is to enable their clients to enjoy greater physical health, personal achievement, professional success and joy in living. By fostering and supporting spiritual growth, IDM founders feel they are able to deliver more practical solutions to a broader range of growth and health-related problems.
IDM works one-to-one with individuals, applying their performance-proven solutions to the task of healing their past doubts and fears, while enabling them to grow their future success in their own personal health and life-affirming new careers.