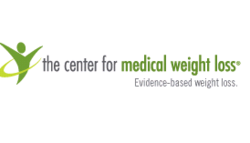 "These new guidelines reflect what we have been doing at The Center for Medical Weight Loss for the majority of the last decade," says Dr. Michael S. Kaplan
Tarrytown, New York (PRWEB) July 09, 2012
New guidelines from the US Preventive Services Task Force (USPSTF), which recommend that all doctors screen patients for obesity and prescribe intensive, multicomponent behavioral interventions to those meeting the criteria, is the latest in a series of events supporting non-surgical, physician-directed weight loss. The guidelines were issued in recognition of the rise of health risks associated with obesity - a disease that affects 30% of the US adult population – and the positive impact behavioral counseling has on weight loss and improved glucose tolerance and other physiologic risk factors for cardiovascular disease.
"These new guidelines reflect what we have been doing at The Center for Medical Weight Loss for the majority of the last decade," says Dr. Michael S. Kaplan, the company's Chief Medical Officer. "We've always believed it is a physician's responsibility to treat their patients for obesity, as well as to teach them how to keep the weight off after it is lost. Management of co-morbid conditions such as diabetes and hypertension become much easier without the need for prescription medication s in many instances after weight loss is achieved. Physicians have traditionally had limited options in how to effectively treat obese patients. Most have referred patients to commercial weight loss programs, which have had a 95% failure rate when it comes to long term weight management. Now, a physician in the CMWL network has the clinical tools and training to treat the complex condition that is obesity over time, for as long as they have a relationship with that patient. Because obesity is a medical condition, we believe the continuity of care has several advantages for both the physician and patient, which has been supported by a recent study in the American Journal of Medicine. And intensive, multicomponent behavioral counseling plays a central role in the delivery of our weight loss program."
The USPTSF guidelines for physician-directed obesity screening and behavioral counseling come on the heels of two other significant events this year supporting the CMWL weight loss model. In January, the Centers for Medicare & Medicaid Services (CMS) made the decision to provide insurance coverage for behavioral counseling for patients with a Body Mass Index (BMI) of 30 kg/m2 or higher, with several private health insurers following suit in the first half of the year. And in June, the American Journal of Medicine published a report highlighting the clinical effectiveness of the CMWL non-surgical, physician-directed weight loss program. The study showed that obese patients following the program, including intensive behavioral counseling, lose on average 21 pounds in 12 weeks. CMWL is currently conducting a long-term care study to continue to validate its unique weight loss management approach.
"In addition to providing physicians with the clinical expertise to effectively treat their obese and overweight patients," says Kevin Eberly, Chief Executive Officer of The Center for Medical Weight Loss, "we have also developed a business platform that easily enables the integration of the CMWL weigh loss program into existing physician practices. Physicians should not be daunted by the prospects of treating overweight and obesity. With CMWL, they can be confident in embracing it."
About Center for Medical Weight Loss
The Center for Medical Weight Loss (CMWL) programs provide an approach to long-term weight loss and maintenance under the care and support of trained physicians. Each fully individualized program is customized to the patient, taking into account his or her medical history, body composition, and personal goals. This individual care is supported with on-going one-on-one counseling by the physician on important topics including nutrition, fitness, behavioral modification, motivation, and, where necessary, prescribed medications. Physicians in The Center for Medical Weight Loss network are all certified professionals specially trained in non-surgical bariatric medicine who have access to the latest techniques and medical data, including high-quality nutritional products and FDA-approved weight loss medications only available to medical doctors. The CMWL programs are clinically proven and evidence-based. For more information, visit http://www.centerformedicalweightloss.com.