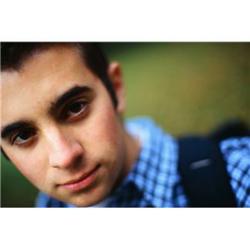 There are two kinds of failures: those who thought and never did, and those who did and never thought.
New York, New York (PRWEB) July 08, 2012
TeenageSubstanceAbuse.org is a brand new website that launched on July 1, 2012. We are aiming to connect with teenagers who may be struggling with alcohol or substance abuse, and also help educate parents of teenagers are abusing drugs or alcohol.
Already added to our website is pages containing information on substance abuse withdrawals and side effects, information for setting up interventions specifically for teenagers dealing with substance abuse, signs of teenage substance abuse, and prevention and treatment options for children that are dealing with drug or alcohol abuse.
We plan on adding another 15 pages of content going further in depth about the above subjects, and other additional information to aid both the children and the parents of the children struggling with a substance abuse or alcohol abuse problem.
Lastly, TeenageSubstanceAbuse.org plans to add a forum where parents can come together and share their experiences of dealing with teenage substance abuse; and the children dealing with drug or alcohol abuse can ask their questions or get help, including resources for treatment centers for drug abuse.
We believe it's extremely essential to help educate people about the topic of drug and alcohol abuse, especially when it comes to our young people. They are the future of our society, so it's important to help them understand that substance abuse can negatively impact the direction of their life, cause serious damage to their body and brain, or in the worst case scenario it can even kill them.
Even though TeenageSubstanceAbuse.org has just begun, we are very excited about helping teenagers and parents of teenagers dealing with substance abuse issues. Even if one young life is positively impacted, it will make the creation of our website 100% worth while.