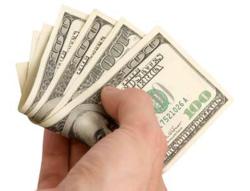 The available money is capable of changing lives. We hope it is used to do exactly that...
(PRWEB) July 09, 2012
Applications are being accepted now for a new lending offer providing qualified borrowers up to $35,000 in personal loans announced by http://www.reallybadcreditoffers.com. People in need of loan money for home repairs, debt repayment, medical bills or other needs can apply now.
The money is easy to qualify for and offers flexible repayment terms to meet individual needs.
These personal loans are meant to provide the following benefits to borrowers:=

Minimum Qualification Requirements
Fast Access To Money
Borrower Decides How To Spend Money, Not The Lender
According to the website, options are available to structure financing that makes sense for to the individual borrowers situation. In addition, visitors can take advantage of credit repair, auto and consolidation loans to help rebuild one's financial foundation.
The popular bad credit services website offers a number of lending resources that specialize in getting hard to qualify or high risk borrowers approved. "We are offering an extended hand of help to families struggling financially and need help," said Ariel Pryor with the company.
About Reallybadcreditoffers.com:
A popular online resource helping consumers get approved for emergency loan money, improve credit ratings and rebuild one's personal finances. Since their founding they have empowered over 100k to improve their money matters. In addition to the lending offers available, the site provides a free learning center for people dealing with the banking industry.
Contact:
Ariel Pryor, Company Representative
ReallyBadCreditOffers.com