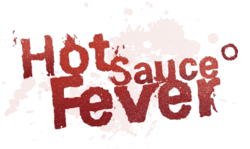 Fort Lauderdale, FL (PRWEB) July 09, 2012
The user-driven review website HotSauceFever.com has launched, allowing anyone to review and rate hot sauces online. The site is building a curated reference list of hot sauces from around the world.
While there are a handful of blogs dedicated to reviewing spicy condiments and food, HotSauceFever saw a need to create a website where your average chile pepper enthusiast could weigh in with their own rating. Hot sauce reviews are done through an intuitive process and user interface, with both a number and letting rating. They are broken down into 5 factors: label, looks (consistency/texture), aroma, taste, and heat. The review process is aimed towards encouraging a high-quality and thoughtful critique.
According to a recent report by CBS News This Morning, sales of hot sauce have increased 150% in the last 10 years. It is a growing industry in the USA, and stores have been slowly stocking more varieties on their shelves.
The website HotSauceFever.com was developed by South Florida-based web programmer Joshua Winn and web designer Daniel Day.
"Since starting this project, I've encountered more and more people with a passion for fiery foods and hot sauce," says developer Josh Winn. "While there have become standard reference sites for reviewing beer and wine, I felt that something similar needed to exist for hot sauce. There are hundreds of varieties, many with more complex flavors than you might expect; it's not just about the heat."
Over the next few months, HotSauceFever will be adding new brands and sauces to the database. Hot sauce creators and manufacturers are invited to add their sauce to the Hot Sauce List via the form provided on the website. They can include their description, ingredients, photo, and more.
About HotSauceFever.com:
HotSauceFever.com was founded in 2011, as an informational site for critique and criticism. It plans to add many more features in the next year with the goal of supporting the chilehead community, sauce creators, and chile growers.