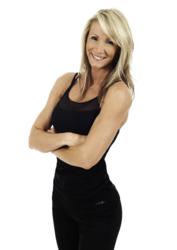 Elizabethtown, KY (PRWEB) July 08, 2012
Fit Yummy Mummy, a fitness company devoted to exercises for moms, has been running a major promotion that ends tonight. The Fit Yummy Mummy Intervals for Busy Moms training kit is on sale today for over 20% off the original price.
New moms often struggle to burn fat, especially in areas like the butt, thighs, and abdominal region. In recent years, exercise scientists have researched the most effective workouts for producing fat loss. Interval workouts consistently prove to burn fat more efficiently than other types.
"As all women know," Fit Yummy Mummy owner Rigsby said, "it can be tough to lose fat after giving birth. Cardio workouts simply don't work, but I have devised an interval training progression that helps banish fat in far less time than a long aerobic workout."
While many women are quick to jump on the treadmill or elliptical for hour-long sessions, these types of workouts are less effective because they fail to alter the body's metabolism. Interval training, in the meantime, burns fat so effectively precisely because intervals target the body's metabolic system.
"These workouts are fast – no longer than 15 minutes – and yet they rev the body up so that it will continue burning fat long after you have finished working out and go back to being a hard working mom." says Rigsby.
The Intervals for Busy Moms training kit is targeted at exactly who it claims to help: busy moms. The short, 15 minute workouts utilize all of the movement patterns and engage all of the muscles new moms need to use to burn fat.
"Many women simply do not know how to lose that mommy belly – or their butt and thighs for that matter – after giving birth," Rigsby continued. "The Intervals for Busy Moms training kit takes the guesswork out of coming up with a workout progression that can burn fat from these difficult areas."
The Intervals for Busy Moms training kit comes with 4 full follow along training workout videos. Each interval session takes new moms through a full 15 minute workout. In addition to the workouts, the product comes with 4 downloadable training soundtracks.
"Taking action is the most important step toward burning off your unwanted baby belly," Rigsby says. "Well, the sale ends today, so there's no time like the present to take action."
Products like the Intervals for Busy Moms training kit are the culmination of Rigsby's goal of providing post pregnancy workouts to women. Rigsby also writes a Fit Yummy Mummy blog to offer nutrition advice and general tips on fitness to new moms.
The promotion ends tonight. Fit Yummy Mummy is offering the product as a digital download for $37, over a 20% discount from the regular price. The DVD version is available now for only $47.
The Fit Yummy Mummy Intervals for Busy Moms training kit is available here: http://intervalsformoms.com/july-sale.html
About Holly Rigsby: Holly Rigsby is the Co-Owner of Fit Yummy Mummy. She offers her clients a variety of training products to help them burn fat and also writes fitness blog for FYM.
Fit Yummy Mummy is part of the Fitness Consulting Group family of companies. FYM releases fitness products for moms looking to burn fat and get in shape. It also offers workout tips through its blog.
For more information on Fit Yummy Mummy, visit: http://getfitandyummy.com