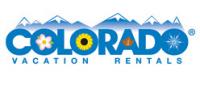 Visiting Littleton is a unique experience, because it has the feel of a small town with plenty of big-city attractions.
LITTLETON, Colorado, (PRWEB) July 08, 2012
Everyone is Irish in Littleton, Colorado July 13-15, as this famous ski resort town celebrates the 14th annual Colorado Irish Festival with Irish music, dancing, food, family activities, entertainment. Folks heading to Littleton to enjoy the Irish Festival are booking vacation home, condo, and villa rentals in Littleton and the surrounding areas for their accommodations through Colorado Vacation Rentals.
Travelers attending the Irish Festival are already aware of the perks of staying in a private vacation home rentals in Colorado and bypassing expensive and inconvenient hotels. Festival goers have been arriving all week, many planning to stay beyond the long weekend. By booking a vacation rental in Littleton or nearby Denver travelers have all the comforts of home, including a kitchen, laundry room, and other amenities, and far more privacy than they'd get in a hotel or bed and breakfast, and at a fraction of the price.
"Visiting Littleton is a unique experience, because it has the feel of a small town with plenty of big-city attractions, says John Romano of ColoradoVacationRentals.com. "Whether you're heading to the Irish Festival, or enjoying a summer getaway and Littleton's outdoor recreation opportunities, you can find a great deal on a Littleton area vacation condo or bungalow rental."
Savvy travelers have been staying in vacation rental homes in the Denver/Littleton area and all across Colorado for years in order to save money on the cost of a hotel, while enjoying all the comforts of home in one of Colorado's most enchanting communities. Families traveling with children prefer a Littleton vacation home rental over a hotel, for the space, privacy, and home-away-from-home necessities that feel like luxuries when traveling.
About Colorado Vacation Rentals:
ColoradoVacationRentals.com is among the fastest-growing web destinations for travelers seeking rental properties anywhere in Colorado. This collaborative site matches property owners with vacationers looking for the perfect rental property. The site now features improved search options and educational tools for renters and property owners.
The mission of Colorado Vacation Rentals is to connect travelers from all over the world with property owners in Colorado by providing detailed listings of properties, and a safe and efficient way of communicating right on the website. Powerful search tools allow renters to narrow down listings in order to find the vacation rental of their dreams. Prospective renters can research, compare and book cabins, villas, houses, ski chalets, condos and other great vacation properties anywhere in Colorado.
Visit the ColoradoVacationRentals.com website, or fill out the online contact form to learn more about Colorado vacation properties.
###