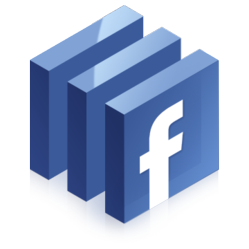 Sacramento, CA (PRWEB) July 11, 2012
To generate an increase in traffic and readership, a blogger knows that updating his site is of primary concern and keeping interesting posts is another. This is based on different tips online regarding proper blogging. There are unfortunate times when a writer runs out of ideas on what to blog about. Statusreel comes handy in situations like these. For starters, Statusreel is a Facebook widget that makes status search fast and easy.
Millions of online users have Facebook accounts and according to research, most users spend an hour of their day to visit and check their accounts or to update their statuses. Facebook statuses reveal a lot about a certain user- his interests, sentiments, opinions and beliefs. With this fact, bloggers can use Statusreel to search for a particular topic and scan users who are discussing about it.
To be able to produce interesting posts, the importance of research can not be denied. Through the use of Statusreel, one can easily access users who are talking about a chosen topic and add them as Facebook contacts. Exchange of ideas and thoughts can be easier this way. This Facebook status app can also be installed in the blogger's website for easy access. This Facebook widget is highly customizable. Online users can adjust the color, size and set the particular topic one wants to be updated of.
Updates in Statusreel are also done in real-time. By providing other source of data other than one's posts, an increase in readership can be expected. Aside from being an efficient Facebook search tool, Statusreel can be a good source of quotes or status posts online users can put on their own Facebook walls.
About Statusreel
Statusreel.com is a product designed to give end-users an instant amount of Facebook statuses in real-time. Users can search via keyword or by subject matter to see what chatter is taking place publicly on Facebook and the web. Statusreel also allows websites and blogs to embed a Facebook status widget directly into their site. Statusreel is a web-based Facebook tool that is 100% free.