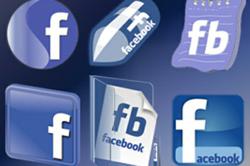 Miami, FL (PRWEB) July 10, 2012
Social media networks like Facebook, are now a fertile environment to market and promote products or services online. Facebook, with its millions of users worldwide, can guarantee visibility for many prospective clients—the key is to know the target market or initiate proper contact. Statusreel, keen on this fact, introduces a Facebook application that can help thousands of people utilize the real connective power of statuses.
Statusreel is a Facebook widget that helps an online user screen thousands of statuses by typing in a topic of their choice. For marketers and entrepreneurs, typing in their product or service's name will lead them to Facebook users who have used, been using and are interested to use what they are offering.
Statuses can also be good source of data or feedbacks from customers who are either satisfied or dissatisfied of their products and services. Potential clients can also be accessed through this Facebook search tool.
Statusreel is a stand alone facebook status program. Online users can use it separately by just providing their Facebook log in information. Entrepreneurs and marketers can also install this widget in their sites for real time updates. Being highly customizable, users can adjust the color, size and set the topic or keyword of choice to synchronize with their site's theme.
About Statusreel
Statusreel.com is a product designed to give end-users an instant amount of Facebook statuses in real-time. Users can search via keyword or by subject matter to see what chatter is taking place publicly on Facebook statuses and the web. Statusreel also allows websites and blogs to embed a Facebook status widget directly into their site. Statusreel is a web-based Facebook tool that is 100% free.