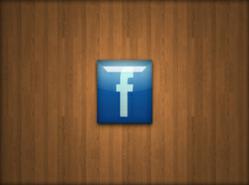 Seattle, WA (PRWEB) July 10, 2012
Many Facebook users are starting to try and play Zynga Poker. Based on numerous reviews, online gamers have found Zynga Poker to be interactive and challenging. What makes Zynga Poker interactive is the need to invite friends and other Facebook users to play the game. The Statusreel team, realizing the potential of Zynga Poker, launches a Facebook app that helps players locate other avid gamers. By typing poker-related words in Statusreel's search bar, Statusreel will immediately display the people who used the words. Statusreel also updates in a real-time manner.
Moreover, Statusreel facilitates in connecting poker enthusiasts. Creating a Facebook group of poker players can be easily accomplished with this Facebook widget. Statusreel is free and can be used as a stand alone program. By providing one's Facebook log in details, one can immediately start using Statusreel. For Zynga Poker players with blogs, installing Statusreel can make sheer difference in visibility. Installation process also takes only a few seconds. In Statusreel's website, users can click the 'add statusreel to your site' button to go to the next step. The next step includes the adjustment of the size and color of the widget to fit to the blog's theme. User should also set the topic he wants to be updated with.
Statusreel is not only about screening statuses and locating Facebook users of the same interests. This Facebook search tool also provides ideas for status posts. In Statusreel's website, users can find popular categories to choose from and explore. Categories include funny Facebook status and romantic Facebook status.
About Statusreel
Statusreel.com is a product designed to give end-users an instant amount of Facebook statuses in real-time. Users can search via keyword or by subject matter to see what chatter is taking place publicly on Facebook and the web. Statusreel also allows websites and blogs to embed a Facebook status widget directly into their site. Statusreel is a web-based Facebook status tool that is 100% free.