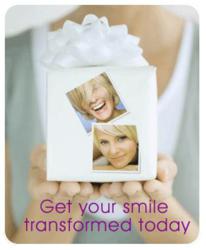 Good teeth make good health, good health makes a peaceful mind, and a peaceful mind will make a happy person. A smile on your face is reflected by the teeth and the better your teeth are the better you will look. http://www.dentistspreston.co.uk/
Preston , Lancashire (PRWEB UK) 10 July 2012
Dr. P. Tehranian, Cosmetic Dentist in Preston, has announced the launch of Lane Ends Dental Practice new website (http://www.dentistspreston.co.uk/ ) focused on educating the public about recent dental care options.
The site features multiple menus allowing for simple navigation through easily accessible cosmetic dental procedure information. With the addition of the social media tabs, testimonials, and several dental blogs, patients can stay up to date on the latest news and procedures, and discover what other patients have to say about the dental clinic.
This appealing site highlights the team's commitment to high quality restorative and cosmetic dentistry that is individualized to each and every patient. The website is search engine optimized to reach local patients who are searching for information about dentists in Lancashire. The resources on the site are particularly helpful for those seeking general dentistry, cosmetic dentistry, family dentistry and tooth whitening treatments. With these added benefits, Dr. Tehranian hopes to continue to enhance his patients' comfort and convenience while receiving gentle dental care.
Dr. Tehranian and his expert cosmetic dental team welcome the chance to educate patients in the latest dental techniques while listening carefully to their concerns. Establishing the trust of his patients is important to Dr. Tehranian so he takes the time to explain proposed treatment plans and respects the patient's decisions without judgement.
At his practice, experienced Preston Dentist offers his patients individualised dental care in a relaxed and professional atmosphere. Lane Ends Dental Practice offers a comprehensive array of treatments ranging from routine examination and mouth cancer screening, to the most advanced techniques in smile makeovers with porcelain veneers and dental implants. The new website makes it simple to research information on all procedures, and find answers to questions about various treatments.
To celebrate the launch of this new website, when you mention this special offer, you will receive a complimentary cosmetic dentistry consultation. Get to know the Dentists, listen to cosmetic treatment options and discover more about your smile.
To request your complimentary consultation, please visit Lane Ends Dental Practice at 407 Blackpool Road , Ashton , Preston , Lancashire , PR22DU or reach them by phone on 01772- 726932 .
It can also be viewed online at http://www.dentistspreston.co.uk/