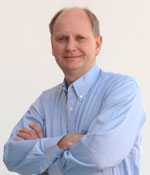 In the battle between entities, LLC vs. corporation (either S corp or C corp), the LLC is probably the winner for most small businesses
Orem, UT (PRWEB) July 08, 2012
Should I get an LLC or an Inc? This is a popular question among those forming start up businesses. The most popular business entities today are the limited liability company (LLC) and the corporation. This could be either a C or an S corporation. Lee Phillips has now just made it easier to determine which is better to set up depending on certain circumstances. He has written a simple do-it-yourself course, called LLC Wizard, to help answer that question.
Mr. Phillips notes that most small business startups are typically put in a box where they have to pick an entity structure without any background. The new LLC Wizard provides a quick comparison of the advantages and disadvantages of each entity so the business owner can make a wise decision.
"It has been my experience that many people don't know that both the LLC and the Inc have an identical liability (corporate shield) protection." Mr. Phillips said, "The truth is that in both the Inc and the LLC, owners and management are protected from liabilities suffered as a result of business activities because each gives good protection."
Of course there is a caveat on the value of the liability protection. It is only effective if the entity, whether LLC or an Inc, is set up properly and then managed properly.
In most cases, people get the entity papers filed properly, because the state sends them back, if they aren't done right. But the by-laws and operating agreement should be more that just standard forms. They should be adjusted to fit the needs of each company. The neat thing about the by-laws in a corporation or the operating agreement in an LLC is that the business can write that document and fit it to their needs.
Visit our site for more details
As long as the business is not doing something dishonest or breaking the law, the courts will uphold pretty much anything written in the document. That's powerful! However the judge will only do this if everything is properly maintained. If the formalities are not in place, the judge will set everything aside and the owners will be personally liable. This is why LLC Wizard now spends one whole chapter on how to maintain corporate formalities. These formalities apply to corporations as well as LLCs.
Some of the many advantages for owners who choose to LLC--are the tax advantages, ease of management, and effectively double asset protection. "In the battle between entities, LLC vs. corporation (either S corp or C corp), the LLC is probably the winner for most small businesses," says Lee Phillips.
See which is better, LLC or Inc when forming a business