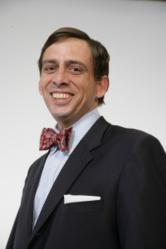 Everyone reaches a point in their career when they realize if I don't make a change now, I never will
Memphis, TN (PRWEB) July 09, 2012
There's a common belief out there that public defenders are not nearly as good at their jobs as their colleagues in private practice. After all, you get what you pay for, right? Well, the truth is more complicated than that, and most public defenders are very good lawyers and there are plenty of private attorneys who are not worth hiring, so what happens when a public defender goes private?
Attorney James Greene made the plunge into private practice in the fall of 2011 and hasn't looked back. After serving as an intern with the Shelby County Public Defenders Office during law school, Greene was hired as a full time public defender after passing the bar exam and spent the next five years getting to know the gritty side of Memphis all too well through the eyes and experiences of the notoriously dangerous city's more mischievous residents.
"At first I spent most of my time working suspended license cases," said Greene, "but after I got more experience my days got a lot more interesting." And by interesting, Greene means difficult, crazy, and downright unbelievable. "I've had clients charged with just about every crime in the book from selling nitrous oxide filled balloons at Beale Street Music Festival to a guy who was arrested for masturbating in public in the lobby of the courthouse in the traffic ticket line, and he didn't even have a case in court that day!"
In 2009 things changed for Greene when he was assigned to be the public defender in General Sessions Court Division 10, which had just been designated the domestic violence court. "That was a difficult change," said Greene. "I went from having a wide variety of cases to dealing with nothing but domestic violence cases all day every day. Often they are just isolated outbursts of anger resulting from people drinking too much and saying the wrong thing at the wrong time, but sometimes you find yourself trying to reason with a true psychopath that doesn't understand violence is wrong and that truly wears on you month after month."
Finally Greene decided after two years in domestic violence he had enough and made a life changing decision: he was quitting the only job he had ever had as a lawyer and stepping out into private practice. "Everyone reaches a point in their career when they realize 'if I don't make a change now, I never will,'" said Greene, "so even though I was leaving many friends and colleagues, I knew it was time to move on."
In the summer of 2011 Greene joined forces with law school friend and civil lawyer Jeremy A. Davis and founded Davis & Greene, P.C. as a general practice law firm and began practicing criminal law as a private attorney for the first time. "It's very rewarding to be your own boss, but it's also pretty scary," said Greene. "I've quickly discovered how difficult it is to get any money out of criminal defendants. I had thousands of clients as a public defender because hardly any of the people who get arrested have hundreds or thousands of dollars stashed away to pay a lawyer, but I'm learning the retainer game quickly and building my reputation outside the public defenders office."
"Reputation. That's how you build a criminal law practice," said Greene. "Criminal clients don't search for lawyers at random on the Internet nearly as much as divorce or bankruptcy clients do, so you've got to build a reputation as a reliable lawyer that can win the tough cases and beat the odds."
As a public defender it takes years to be promoted to handling serious felonies upstairs in the Criminal Courts where jury trial experience can be attained. In private practice it can happen very quickly when plea bargain negotiations break down and there are no options left except putting twelve jurors in the box and dueling with the lawyers from the District Attorney's office. Greene got his first chance to test his skills in front of jury in March 2012.
"A friend of mine called and asked me to help her with a trial she had coming up in Nashville, said Greene. "I figured I had nothing to lose and could get some trial experience away from my home court, so in case things went poorly it wouldn't be in front of my local colleagues."
As it turned out things did go poorly... for the prosecution. "It was an aggravated robbery case where our client was accused of stealing cash and an Xbox at gunpoint," said Greene, "but that's not the whole story. We were able to effectively destroy the credibility of the victim in cross examination because of numerous contradictions in his testimony and one inconvenient fact: he was a drug dealer who lied to the police. The stolen property was actually marijuana and he was using the police to get revenge on our client, and the prosecution's case fell apart after that."
Score: 1- 0
The next test of Greene's trial skills came in April 2012 when Criminal Court Judge John T. Fowlkes appointed him to represent a defendant charged with aggravated arson and escape. The public defenders don't handle all indigent cases and judges routinely appoint private lawyers to represent poor defendants. This is a good way to get experience and build your reputation while still getting paid since the state pays the lawyer's fee. Greene sent out letters to all the judges announcing he was available for appointments and Judge Fowlkes gave him his chance to prove himself.
"My client refused to plead guilty even though his own mother was planning on testifying against him," said Greene. "It never looks good in front of a jury when the defendant's family is actively helping the prosecution send him to prison, but it is always the client's decision to take a plea deal or not, so we had to go to trial."
Greene was joined in trial by Davis & Greene's third lawyer, Jennifer B. Mitchell, who is a plaintiff's lawyer with experience in personal injury, disability appeals, and immigration matters, but this was her first criminal trial and Greene's second. Nevertheless, the two lawyers caught a break in jury selection and picked a jury that willing to do what they're supposed to do: suspend all prejudices and personal opinions and weigh the facts based on the evidence presented in court.
"Everything turned our way when the prosecutors put the fire investigator on the stand," said Greene. "The prosecutors always use this cliché when talking to juries: this isn't a tv show and you shouldn't expect CSI-like presentations, but the problem was they didn't even live up to real world Memphis expectations for competence. The fire investigator basically didn't do an investigation at all and just took the witnesses word for it that the defendant set the fire. He didn't know how the fire started, how it spread, or anything that would support a ruling that the fire was an act of arson. When the jury came back with a not guilty verdict on the arson charges I was surprised even though in hindsight I probably shouldn't have been. You can't have an arsonist without an arson, but my client was still found guilty of escape as he did run away with his handcuffs on when the police left him alone for a minute."
Score: 2-0
So a lawyer whose career had begun in the public defenders office went out in private practice and racked up two victories in his first two jury trials. "You can take away two things from Jamie's experiences," said Jeremy Davis, Greene's partner. "Either public defenders are much better at their jobs than people give them credit for, or James Greene is just a great lawyer whose talents were not being put to full use as a public defender. It's a combination of both, but I lean more towards Jamie being a great lawyer, but then again I am biased. He's building his reputation in private practice quickly with a record of success that speaks well of our new, young firm, and I feel confident he's going to be one the best criminal lawyers in Memphis for our generation."