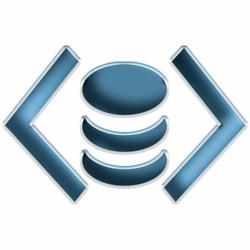 MyAjaxApp provides a platform for web development that no longer requires the developer to setup servers, databases, or write server-side code.
Montreal, Quebec (PRWEB) July 09, 2012
MyAjaxApp is preparing to attend the International Startup Festival, July 11th to July 13th in the Old Port of Montreal. This event brings together industry veterans, creative thinkers, experienced entrepreneurs and technologists from around the world, and is all about the business of startups.
The theme of this year's Startup Festival is "Startups that Matter". "This theme matches well with MyAjaxApp goals, because we think we matter a great deal to the future development of the Internet. Web browsers and front-end techniques have grown-up, and we think it is time for the entire server-side (servers, database, and back-end code) to grow-up as well," says Jerry Visser, founder of MyAjaxApp. "We're excited to network, discuss and share our service with the world at the Startup Festival."
MyAjaxApp provides a platform for web development that no longer requires the developer to setup servers, databases, or write server-side code. This Internet application platform allows developers to spend 100% of their time in the front-end of development using jQuery, HTML5, CSS3, and JavaScript to build full-featured web applications, or SaaS offerings. The entire back-end database orchestration and collection is offered as a service.
The MyAjaxApp service helps a web developer organize application content for and from the application users. For any HTML page that a developer wants to interface with the database they just include jQuery and the ajaxPlugin JavaScript files, then initialize the ajaxPlugin library with the provided API key, and the HTML page will have read/write access to all database tables. MyAjaxApps proprietary database system was designed using a triple store system, giving better performance of data handling to support web service development using JavaScript, HTML5, and CSS3. Since MyAjaxApp is a cloud-application platform, the developer is free of administration responsibilities and the data is instantly scalable.
MyAjaxApp makes developing an Internet application, SaaS application, web service, mobile application or new social network easier than ever. MyAjaxApp has a clear goal of aiding a web developer to easily create new and interesting applications. The future of the Internet is an exciting and innovative space, and MyAjaxApp is keen to be an active participant in this endeavor.
MyAjaxApp.com is a company based in Montreal Canada, with their premier product, AjaxDB, conceived and in development since 2005. Jerry Visser, the founder of myajaxapp.com, graduated from British Columbia Institute of Technology where he studied Electrical and Computer Engineering, Since 2004, Jerry has been creating enterprise data-driven solutions in Canada.