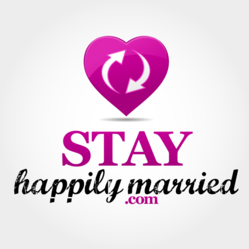 There are things that make couples vulnerable to betrayal of all kinds.
(PRWEB) July 10, 2012
Couples are always vulnerable to intimate betrayal – and according to marriage and family therapist Kathy Cato, being afraid of betrayal is extremely common. In an exclusive July 2 interview with attorney Lee Rosen on StayHappilyMarried.com, Cato described the aftermath of a betrayal and provided expert insight couples can use to weather the storm.
"There are things that make couples vulnerable to betrayal of all kinds. The most common is neglect of the relationship. They may have drifted apart, living more like either congenial or – even worse yet – warring roommates, than like best friends or lovers," says Cato.
There are several types of betrayals that occur in intimate relationships, from sexual infidelity to emotional affairs. Every person defines betrayal differently, so it's often challenging to come up with accurate statistics.
"The University of Chicago does an annual survey that they've done for the past 38 or 39 years," said Cato, "and they consistently find that ten percent of spouses cheat; 12 percent of men, and seven percent of women."
Personal issues like substance abuse, wounded self-esteem or other factors make people vulnerable to betrayal within a relationship, according to Cato, and most people are unaware that these issues are pushing them dangerously close to relationship trauma.
StayHappilyMarried.com hosts weekly podcasts to help couples handle the ups and downs of marriage and stay together for better or worse. Recent episodes include "Does My Partner Have ADHD? Directing Attention Back to Your Marriage" and "Death by Technology: How to Unplug Your Marriage."
About Rosen Law Firm
Rosen Law Firm, renowned for helping divorcing couples make the best out of tough situations, has fully staffed offices in Raleigh, Charlotte and Chapel Hill. Using cutting-edge technology, attorneys at Rosen Law Firm are efficient, connected and accessible; they handle divorce, alimony cases, custody disputes, property distribution, separation agreements and domestic violence relief.