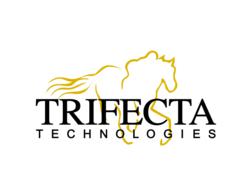 Bethlehem, PA (PRWEB) July 09, 2012
Fans of Musikfest®, the nation's largest free music festival, have an exciting, new way to experience the world of music with the new Musikfest App, available now from the Apple App Store. Developed through a partnership between Trifecta Technologies of Allentown and ArtsQuest, the nonprofit that presents Musikfest, the free app includes everything guests need to know to enjoy the festival's 500-plus musical performances, 60 food vendors, 40 artisans and wide variety of family activities.
Among the many features included in the app are:

Musical performance schedules by date and venue
Biographies for more than 300 performers
Festival updates in real time
Search options so patrons can look for their favorite music and vendors
A comprehensive, interactive festival map
Parking and general festival information
Contests, promotions and discounts available only to app users
"We're so glad that developing this app gave us the opportunity to partner with ArtsQuest. It's an honor to play a small part in the amazing festival they put on year after year," says Doug Pelletier, president and founder of Trifecta Technologies. "We're very excited about the new dimension the Musikfest app adds to the festival experience and we're confident that every attendee will find something that appeals to them."
By registering for the Musikfest App, users can highlight their favorite vendors and performers, and create personalized schedules they can share with other mobile app users. The app's built-in GPS feature also provides walking distances between all Musikfest venues, as well as real-time information on performances taking place in the immediate area, no matter where a person is on the festival grounds.
"Our patrons have been demanding that we have a Musikfest app," says ArtsQuest Vice President of Marketing and Public Relations Curt Mosel. "We didn't want to create an app until we were confident we could have a really good product, and now we have a great one. We believe the features and functionality of this app will make it extremely easy for people to discover everything that's going on at the festival, plus the app is great for sharing content."
"We couldn't have chosen a better partner than Trifecta Technologies. We have worked very closely with them, and their entire staff is very dedicated, knowledgeable and on top of all of the latest app technologies."
The Musikfest app is available for iPhone, iPad and iPod Touch and can be downloaded at http://itunes.apple.com/us/app/musikfest/id541330518?ls=1&mt=8. For more information on the app, please visit http://www.musikfest.org.
ABOUT TRIFECTA TECHNOLOGIES
Now in its third decade, Trifecta Technologies develops innovative, high-value web-based business solutions using the latest eCommerce, cloud, web application and mobile technologies. Trifecta is an IBM Premier Business Partner and Salesforce.com Silver Cloud Alliance Partner, with a rich history of helping clients achieve successful outcomes. Trifecta is headquartered in Allentown, PA with development centers in Toronto, Ontario and Visakhapatnam, India. To learn more, visit trifecta.com.
ABOUT ARTSQUEST
ArtsQuestTM is a Bethlehem, PA-based nonprofit dedicated to presenting music, arts, festivals, cultural experiences and educational and outreach programs that aid in economic development, urban revitalization, cultural arts and community enrichment. Through festivals such as its flagship event, Musikfest®; the Banana Factory® cultural arts and education center; and the ArtsQuest Center and SteelStacksTM arts and cultural campus, ArtsQuest's programming reaches more than 1.5 million people annually.
For more information on ArtsQuest, visit artsquest.org or call 610-332-1300.
CONTACT:
Mark Demko, ArtsQuest
mdemko(at)artsquest(dot)org or 484-634-1800
Mike Corr, Trifecta Technologies
Michael(at)trifecta(dot)com or 610-530-2834