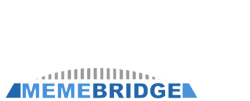 How To Clean It is now a much cleaner web site. -- Zoran Knežević
Denver, Colorado (PRWEB) July 10, 2012
The web designer at MemeBridge have completed the first phase of a redesign of HowToCleanIt.org.
The first phase of the redesign focused on the visual style. The new design features a sharper, cleaner, and more modern look. The old design was far busier, which did not support the "clean" message of the site.
Company spokesperson Zoran Knežević stated, "We are now monitoring the new HowToCleanIt design to determine it's effects on metrics such as page views per visitor, time on site, and bounce rate. Based upon our findings, we will continue to upgrade the new design to improve the visitor experience. We will monitor the results of each change to determine the impact upon site visitors and will make further adjustments based upon our findings."
The next upgrade for this site will focus on the content. Each article will be reviewed, enhanced, and expanded. This will help to ensure that the site provides each and every visitor with the best and most useful experience possible.
Corporate Summary
MemeBridge is a company with a mission: Spread Good Ideas. A meme is the smallest unit of thought and the job of MemeBridge is to build bridges which assist good memes in overcoming obstacles. MemeBridge has extensive experience creating and managing web publications, including iHowd.com, WhoInventedIt.net, and ThinkSecurity.org. MemeBridge web sites serve million of visitors per month and provide information and guidance to people from across the globe.