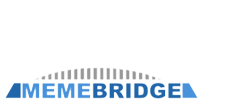 The Sedo integration provides our users with actionable business intelligence from their keyword searches. -- Will Spencer, MemeBridge CEO
Denver, CO (PRWEB) July 10, 2012
MemeBridge has integrated SEOMutt with domain availability data provided by Sedo.
SEOMutt, which is due to be released Q1 2013, is a do-it-yourself SEO toolset which will be made available using the software-as-a-service (SaaS) business model.
Sedo is the leading marketplace for premium domain names. Sedo has over one million members and lists over sixteen million domain names for sale.
SEOMutt is designed to act as a faithful companion to a webmaster, to guide him through the process of search engine optimization and lead him to improved rankings, traffic and conversions. The application will help customers manage their domains, sites, and pages. It will help webmasters identify keywords and track their rankings for those keywords. It will help customers find link building opportunities and improve their search engine rankings through ethical link building.
SEOMutt uses the Sedo API to help customers identify available domains related to their niches. These domains can help our customers expand their Internet presence and attract more traffic from search engines.
Corporate Summary
MemeBridge is a company with a mission: Spread Good Ideas. A meme is the smallest unit of thought and the job of MemeBridge is to build bridges which assist good memes in overcoming obstacles. MemeBridge has extensive experience creating and managing web publications, including the Rolo.org, FolkRemedy.net, and HowToPlant.net. MemeBridge web sites serve millions of visitors per month and provide useful information and helpful guidance to people from all over the globe.