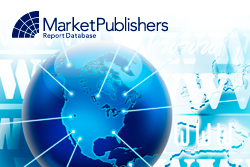 London, UK (PRWEB) July 09, 2012
With the new assessment programs currently targeted to mathematics and reading/English language arts, high-stakes tests and classroom assessments in other subjects are also expected to move online. Online testing currently holds roughly 38% of the market and it's expected to jump more than 12% by the 2014-2015 school year. Publishers, such as Vantage Learning, CTB/McGraw Hill and Wireless Generation, have already begun developing new products to smooth the transition. The integration of new Common Core classroom assessments aimed at helping drive instruction and gauge individual student progress is also expected to boost adaptive learning technologies and 1:1 learning.
New research study "PreK-12 Testing Market Forecast 2012-2013" worked out by Simba Information has been recently published by Market Publishers Ltd.
Report Details:
Title: PreK-12 Testing Market Forecast 2012-2013
Published: June, 2012
Pages: 74
Price: US$ 3,250.00
http://marketpublishers.com/report/education_consulting/prek_12_testing_market_forecast_2012_2013.html
The research study offers a comprehensive guide to the U.S. K-12 academic testing market and its key segments: high-stakes statewide testing and formative assessment at the district, school and classroom levels. It drills down into these segments by online and print testing, and reveals where each segment will grow through the 2015-2016 school year. Special attention is given to the expert analysis of the impact of Common Core State Standards on the industry, with insights into growth opportunities presented by the changes as well as publisher activity. In addition, the report provides a complete rundown of the top vendors currently supplying products and services to the U.S. school testing market.
Report Contents:
Methodology
Executive Summary
Chapter 1: Industry Size and Structure
Introduction
Types of Tests
Testing Market Size and Segments
Consortia Define Future of Assessment
Technology Signals Definite Change
Roles of Vendors
Work to be Done
Federal Funding Plays Big Role in States' Efforts
States Are Font of Most Spending on Testing
Unsettled Federal Policy/Legislation Picture
Table 1.1: PreK-12 Testing Terminology
Table 1.2: Testing Segments and Market Share 2010-2011 vs. 2011-2012
Table 1.3: SBAC & PARCC Tests Common Features
Table 1.4: Contrasts Between SMARTER Balanced and PARCC Consortia
Table 1.5: State Status With Respect to Common Core Standards and Assessments
Table 1.6: Vendors Awarded Consortium Assessment Contracts to Date
Table 1.7: PARCC and SBAC Development Timelines
Table 1.8: Potential Federal Sources of Funding For Assessments
Table 1.9: Funding Sources for PreK-12 Assessments
Chapter 2: High Stakes State Testing
Introduction
Vendors Jockey for Position
Transition Issues: New vs. Old
Variety as well as Commonality
Texas Transitions on its Own
The Move Online
Computer Adaptive Testing Finds Niche
Infrastructure Still Found Wanting
Guidance on Devices
Implications of Going Mobile
The State of States' Readiness
Toward 2014
Other Trends in State Testing
Science Gets a Public View
College- and Career-Readiness
Writing on the Rise
End-of-Course Exams Continue
Potential in Gifted and Talented
Testing the Teacher
PreK Testing Grows
Case Studies Spotlight Utah, Ohio, Missouri and Vermont
Utah: Early Online Adopter
Ohio: Prepping for 2014
Missouri: Already Thinking Science
Vermont Likes SBAC Model
Table 2.1: Market Share of State Tests, 2010-2011 vs. 2011-2012
Table 2.2: Online Testing Market Size and Share, 2011-2012
Table 2.3: SETDA Member States with Online Testing Programs, Year of Launch and
Test Providers
Table 2.4: Industry-Wide Consortia for School Reforms
Chapter 3: Classroom-Level Assessments
Introduction
Trends Driving Classroom Assessment Adoption
Main Sources of Assessments
The Role of Response to Intervention
State-Driven Formative Assessment Initiatives
Integration of Classroom Assessment and Curriculum
Open-Source Classroom Assessment Resources
Impact of Common Core Assessments
The Online and Mobile Migration
Table 3.1: Market Share of Classroom Assessments, 2010-2011 vs. 2011-2012
Table 3.2: Online Classroom Assessment Market Size and Share, 2011-2012
Chapter 4: Conclusions & Amp; Outlook
Introduction
Structural Change
Table 4.1: PreK-12 Assessment Market Forecast, 2011-2012 through 2015-2016P
Chapter 5: Who's Who
ACT
ALEKS
CTB/McGraw-Hill
Data Recognition Corp.
Educational Testing Service
Mastery Connect
Measured Progress
Naiku
Northwest Evaluation Association
Pacific Metrics
Pearson
Questar Assessment
Renaissance Learning
Riverside Publishing
Scantron
SEG Assessment
Triumph Learning
Vantage Learning
Wireless Generation
More new market research studies by the publisher can be found at Simba Information page.