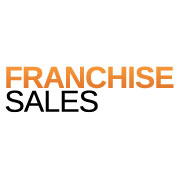 People in business buy businesses. We've always known that. And buying into a proven franchise with a strong brand represents a great way to boost your wealth
(PRWEB UK) 10 July 2012
The latest survey from http://www.FranchiseSales.com, the market leader in franchise opportunities, shows that more than one in three people looking to buy a franchise already own a business.
The survey reveals that 35 percent of aspiring franchisees are active entrepreneurs who already own a business and are looking to grow their operations.
Yasmine Siddiqi, a director of Dynamis, the online media group which runs FranchiseSales.com, is not surprised. "People in business buy businesses. We've always known that. And buying into a good, proven franchise with a strong brand has always represented a great way to boost your wealth."
The survey also confirmed that franchising continues to attract would-be entrepreneurs from a diverse range of professional backgrounds with 47 percent of those polled having previously held a senior role in a business or organisation.
"Over the years we've helped doctors, lawyers and directors of blue-chip companies buy a business. We even had an investment banker buy a handyman franchise a few years ago," continues Siddiqi. "You're not just buying a salary, you're buying a lifestyle too, and in these troubled times that idea is something more people are taking seriously."
Results from the latest FranchiseSales.com quarterly survey coincide with the site's relaunch. Redesigned for the touch-screen era, the website has been rebranded and made easier to navigate on smartphones and tablet PCs.