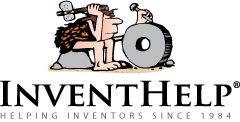 Pittsburgh, PA (PRWEB) July 11, 2012
InventHelp®, America's largest invention submission company, announces that one of its clients, an inventor from Kentucky, has designed a decorative vehicle wheel that features a distinctive appearance. This invention is patented.
The "Opulent Rims" vehicle accessory would combine elements of classic and modern automotive styling. One half of the wheel would resemble a solid hubcap, while the other half would be designed like a spoked wheel or hubcap. This feature would enable a user to make a vehicle stand out, garnering attention and compliments. Opulent Rims would be adaptable for use with cars, trucks and motorcycles.
Opulent Rims would consist of deluxe chrome or aluminum wheels that would feature spokes or bars on one half and a solid, hubcap-style design on the other half. Various designs, including circles, arc shapes and rectangular notches, would be cut into the outer edge of the solid half. Each half of the wheel could be painted in contrasting colors, such as red and blue, and in a variety of designs. Opulent Rims would be producible in versions for use with motorcycle rims as well.
InventHelp® is attempting to submit the invention to companies for review. If substantial interest is expressed, the company will attempt to negotiate for a sale or royalties for the inventor. For more information, telephone Dept 08-LSS-225 at (800) 851-6030.
Manufacturers interested in reviewing additional inventions and new product ideas can contact InventHelp's marketing partner Intromark by filling out an online request to review new product ideas here.