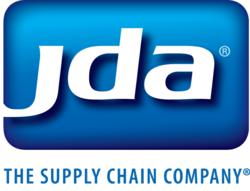 "Many organizations take a time consuming, manual approach, or worse – do no revenue management at all – because they mistakenly assume revenue management systems are tough to implement and run," said Andy Archer, regional vp, pricing and revenue mgmt.
Scottsdale, AZ (PRWEB) July 10, 2012
With the summer season fast approaching, the hospitality sector is seeking to maximize profits by setting the right prices to ensure success in a very difficult economic climate. According to IBISWorld, the global hotels and resorts industry is expected to grow to $580 billion in 2012. It is vital organizations take a flexible approach to pricing to ensure long-term success. In a new eBook titled: The Truth About Pricing and Revenue Management, released by JDA® Software Group, Inc. (NASDAQ: JDAS), The Supply Chain Company®, it estimates organizations could see a 1-3 percent increase in revenue if such an approach is taken, ignoring it could see the industry lose up to $17 billion (1) a year in potential revenue.
In the eBook, JDA reveals that one third of hotel properties do not have automated revenue management systems in place. An automated approach means businesses can adjust pricing as customer demand, competitor pricing and other external influences fluctuate and ensure that pricing remains at a profitable but competitive level.
"Many organizations take a time consuming, manual approach, or worse – do no revenue management at all – because they mistakenly assume revenue management systems are tough to implement and run," said Andy Archer, regional vice president, pricing and revenue management, JDA Software. "Additionally, our research has shown that over half of revenue managers believe customers think revenue management is a business trick that drives customer ill will if prices are complex and change too frequently. The truth is that customers are more open to a company's revenue management efforts if that organization communicates the benefits of the dynamic pricing it brings. Simply put, a more flexible approach to pricing offers the means to truly move with the industry. If demand is expected to dip, or boom, pricing is instantly repositioned to reflect that shift. It is this ability to better understand customers and be proactive in pricing, rather than simply reacting to the competition that will help ensure sustained success for the hospitality sector."
The Truth About Pricing and Revenue Management looks at five biggest myths and aims to set the record straight – separating fact from fiction. The eBook debunks these myths that have slowed industry adoption. The eBook also contains insight from leading hotel company Carlson Rezidor Hotel Groups, which owns high profile brands such as Park Plaza and Radisson. Carlson itself has worked with JDA to take a smarter approach to pricing, which has resulted in 2-4 percent incremental revenue growth.
"You don't know what you don't know," said Fred Deschamps, vice president of global revenue optimization at Carlson Rezidor Hotel Group. "The system will point to a pricing opportunity you didn't know existed, so prior to implementation it's difficult to estimate precisely how much value creation can be expected. However, the results across the industry are surprisingly consistent. Regardless of their starting point, it seems that most organizations that implement revenue optimization are experiencing a 1 to 4 percent improvement in revenue per available room relative to the current situation."
To download The Truth About Pricing and Revenue Management eBook, visit: http://jda.com/pr5myths
To learn more about JDA Pricing and Revenue Management solutions, visit http://www.jda.com/solutions/pricing-revenue-management/
To schedule an appointment, contact JDA at info(at)jda(dot)com
About JDA Software Group
JDA® Software Group, Inc. (NASDAQ: JDAS), The Supply Chain Company®, is the leading provider of innovative supply chain management, merchandising and pricing excellence solutions worldwide. JDA empowers more than 6,000 companies of all sizes to make optimal decisions that improve profitability and achieve real results in the manufacturing, wholesale distribution, transportation, retail and services industries. With an integrated solutions offering that spans the entire supply chain from materials to the consumer, JDA leverages the powerful heritage and knowledge capital of acquired market leaders including i2 Technologies®, Manugistics®, E3®, Intactix® and Arthur®. JDA's robust services offering, including complete solution lifecycle management via JDA Cloud Services, provides customers with leading-edge industry practices and supply chain expertise, lower total cost of ownership, long-term business value, and 24/7 functional and technical support. To learn more, visit jda.com or email info(at)jda(dot)com.
Social Networks:
Web: http://www.jda.com
Blog: http://blog.jda.com
Twitter: http://www.twitter.com/JDASoftware
Facebook: http://www.facebook.com/JDASoftwareGroup
LinkedIn: http://www.linkedin.com/company/JDA-Software
This media alert contains forward-looking statements that are made in reliance upon the safe harbor provisions of the Private Securities Litigation Reform Act of 1995. Forward-looking statements are generally accompanied by words such as "can," "will," "ensure," "help," "enable" and "expect" and other words with forward-looking connotations. In this press release, such forward-looking statements include, without limitation, remarks that implementing certain strategies or guidelines can help companies compete more effectively and profitably. The occurrence of future events may involve a number of risks and uncertainties, including, but not limited to: (a) certain strategies may not perform exactly as anticipated; (b) there may be implementation and integration problems associated with our solutions and strategies; and (c) other risks detailed from time to time in the "Risk Factors" section of our filings with the Securities and Exchange Commission. Additional information relating to the uncertainty affecting our business is contained in our filings with the SEC. As a result of these and other risks, actual results may differ materially from those predicted. JDA is not under any obligation to (and expressly disclaims any such obligation to) update or alter its forward-looking statements, whether as a result of new information.
"JDA" is a trademark or registered trademark of JDA Software Group, Inc. Any trade, product or service name referenced in this document using the name "JDA" is a trademark and/or property of JDA Software Group, Inc.
JDA Software Group, Inc.
14400 N. 87th Street
Scottsdale, Ariz. 85260
1. Global Hotels & Resorts Market research Report, March 2012. http://www.ibisworld.com/industry/global/global-hotels-resorts.html
###