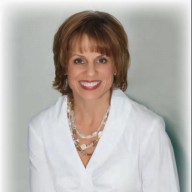 Choose to prosper because this is what you have been waiting for all along-the gift you can give yourself at any moment - the permission to GO ALL OUT.
Salem, MA (PRWEB) July 10, 2012
Kate McKay, founder and president of Gold Siena Inc (a multi-million dollar precious metals company) and Siena Foundation (a non-profit committed to bringing prosperity and financial wellness to the under-served) will share how she paved her path to prosperity. She believes that we can live a life of flourishing abundance and passion by changing the way we think and relate to ourselves and others.
Join Kate as she reveals how she created her path to prosperity. Kate lives her life with success, joy and abundance. She believes the proof is in the pudding and based on her huge success in her business, there is no disputing that her 6 Touch Point Action Plan works! Using personal anecdotes and a dynamic model, she will dig into areas of courage, determination, healing and clarity, with humor and grace. Attendees will learn how to create an action plan that will inspire them to move towards a richer and fuller life.
The Enterprise Center presents, "Creating Prosperity for Yourself", a workshop that will provide attendees with a first hand, inside look at gaining prosperity from someone who has successfully achieved it. The event is being held at Salem State University's Enterprise Center in Salem, MA on July 12th from 8:30 to 10:30am. Registration for this event is free.
Register online at creatingprosperity0712.eventbrite.com or call The Enterprise Center at 978-542-7528.
About Kate McKay
Kate is President of Gold Siena, Inc., Siena Foundation, and the Women's Prosperity Club, a company focused on providing resources, products and services to bring Prosperous Living to the masses. Kate believes that we can live a life of Flourishing Abundance and Peace by changing the way we think and relate to ourselves and others. A soon to be published writer, Kate is passionate about expanding her message to the national speaking circuit and looks forward to motivating and inspiring others to live a life of Prosperity. In addition, Kate is a proud mother of three children, Will, John and Sophie. She is a voracious reader, loves to be outside, and enjoy her life, friends, and beautiful surroundings in Newburyport, Massachusetts.