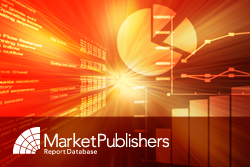 London, UK (PRWEB) July 09, 2012
Technologies in the healthcare IT industry are converging with time and are far outpacing the legacy systems used by hospitals and healthcare providers. Recently, cloud technology has started replacing these legacy systems and offers easier and faster access to this data as defined by the way it is stored i.e. public, private or hybrid.
Cloud computing offers significant benefits to the healthcare sector; Doctor's clinics, hospitals, and health clinics require quick access to computing and large storage facilities which are not provided in the traditional settings, moreover healthcare data needs to be shared across various settings and geographies which further burdens the healthcare provider and the patient causing significant delay in treatment and loss of time. Cloud caters to all these requirements thus providing the healthcare organizations an incredible opportunity to improve services to their customers, the patients, to share information more easily than ever before, and improve operational efficiency at the same time.
New market study "Healthcare Cloud Computing (Clinical, EMR, SaaS, Private, Public, Hybrid) Market - Global Trends, Challenges, Opportunities & Forecasts (2012 - 2017)" prepared by MarketsandMarkets has been recently published by Market Publishers Ltd.
Report Details:
Title: Healthcare Cloud Computing (Clinical, EMR, SaaS, Private, Public, Hybrid) Market - Global Trends, Challenges, Opportunities & Forecasts (2012 - 2017)
Published: July, 2012
Pages: 231
Price: US$ 4,650
http://marketpublishers.com/report/medicine_pharmaceuticals_biotechnology/healthcare_equipment_services/healthcare_cloud_computing_clinical_emr_saas_private_public_hybrid_market_global_trends_challenges_opportunities_forecasts_2012_2017.html
The report is an insightful discussion of the cloud computing industry from the healthcare sector perspective. It discusses the market developments at large, the financial issues raised within the industry, the pros and cons, hardware and software questions, the respective management, and much more.
Report Contents:
1 INTRODUCTION
1.1 KEY TAKE-AWAYS
1.2 REPORT DESCRIPTION
1.3 MARKETS COVERED
1.4 STAKEHOLDERS
1.5 RESEARCH METHODOLOGY
1.5.1 MARKET SIZE
1.5.2 KEY DATA POINTS FROM SECONDARY SOURCES
1.5.3 KEY DATA POINTS FROM PRIMARY SOURCES
1.5.4 ASSUMPTIONS
2 EXECUTIVE SUMMARY
3 MARKET OVERVIEW
3.1 INTRODUCTION
3.2 EVOLUTION OF CLOUD COMPUTING IN HEALTHCARE
3.3 MARKET SEGMENTATION
3.4 MARKET DYNAMICS
3.4.1 DRIVERS
3.4.1.1 Reforms of various countries directly benefit healthcare IT and affect the healthcare budgets
3.4.1.2 Pay-as-you-go model and cost-efficiency of cloud
3.4.1.3 Improvements in storage technology
3.4.1.4 Greater flexibility and scalability of data
3.4.2 RESTRAINTS
3.4.2.1 Safeguarding patient information is an imperative task
3.4.2.2 Interoperability & standardization
3.4.2.3 Migration from legacy systems is considered a tedious task by providers
3.4.3 OPPORTUNITIES & TRENDS
3.4.3.1 Telecloud
3.4.3.2 Formation of accountable care organizations
3.5 MARKET SHARE ANALYSIS
4 CLOUD COMPUTING BENEFITS & CHALLENGES
4.1 BENEFITS/ADVANTAGES
4.1.1 ON-DEMAND NETWORK ACCESS & DYNAMICALLY CONFIGURABLE COMPUTING RESOURCES
4.1.2 AVOIDS USE OF RACKSPACE IN HCO DATACENTER
4.1.3 PAY-AS-USE PRICING FOR HCOS
4.1.4 AIDS IN DISASTER RECOVERY
4.2 CHALLENGES
4.2.1 LACK OF GUARANTEED AVAILABILITY OR RELIABILITY OF CLOUD SERVICE
4.2.2 MAJOR OUTAGES CAN AFFECT THE FUNCTIONING OF HCO'S
4.2.3 TCO MODEL FOR HCOS CANNOT BE FIXED LIKE OTHER INDUSTRY VERTICALS
4.2.4 HCOS NEED TO BE DEPENDENT ON VENDOR SECURITY
5 GLOBAL CLOUD COMPUTING HEALTHCARE MARKET,
BY APPLICATIONS
5.1 INTRODUCTION
5.2 CLINICAL INFORMATION SYSTEMS (CIS)
5.2.1 ELECTRONIC MEDICAL RECORD (EMR)
5.2.2 PICTURE ARCHIVING & COMMUNICATION SYSTEM (PACS)
5.2.3 RADIOLOGY INFORMATION SYSTEM (RIS)
5.2.4 COMPUTERIZED PHYSICIAN ORDER ENTRY (CPOE)
5.2.5 LABORATORY INFORMATION SYSTEM (LIS)
5.2.6 PHARMACY INFORMATION SYSTEM (PIS)
5.2.7 OTHERS
5.3 NON CLINICAL INFORMATION SYSTEMS (NCIS)
5.3.1 REVENUE CYCLE MANAGEMENT (RCM)
5.3.2 AUTOMATIC PATIENT BILLING (APB)
5.3.3 PAYROLL
5.3.4 CLAIMS MANAGEMENT
5.3.5 COST ACCOUNTING
6 GLOBAL CLOUD COMPUTING HEALTHCARE MARKET,
BY DEPLOYMENT MODELS
6.1 INTRODUCTION
6.2 PRIVATE CLOUD
6.2.1 DRIVERS & CHALLENGES
6.2.1.1 Driver
6.2.1.1.1 Interoperability & sharing of data
6.2.1.2 Challenge
6.2.1.2.1 Data security poses a huge dilemma for healthcare providers
6.2.2 EMERGING TREND
6.3 PUBLIC CLOUD
6.3.1 CHALLENGE
6.3.1.1 Security and privacy concerns
6.3.2 MARKET TRENDS
6.4 HYBRID CLOUD
6.5 COMMUNITY CLOUD
7 GLOBAL CLOUD COMPUTING HEALTHCARE MARKET,
BY SERVICE MODELS
7.1 INTRODUCTION
7.2 SOFTWARE-AS-A-SERVICE (SaaS)
7.3 INFRASTRUCTURE-AS-A-SERVICE (IaaS)
7.4 PLATFORM-AS-A-SERVICE (PaaS)
8 CLOUD COMPUTING HEALTHCARE MARKET,
BY PRICING MODELS
8.1 INTRODUCTION
8.2 PRICING MODELS
8.2.1 PAY-AS-YOU-GO MODEL
8.2.2 SPOT PRICING MODEL
8.3 COST COMPONENTS ANALYSIS FOR HEALTHCARE MARKET
8.3.1 SOFTWARE
8.3.2 HARDWARE
8.3.3 NETWORK
8.3.4 BACK-UP POWER
8.3.5 INSTALLATION SERVICES & ONGOING IT SUPPORT
9 GLOBAL CLOUD COMPUTING HEALTHCARE MARKET,
BY COMPONENTS
9.1 INTRODUCTION
9.2 SOFTWARE
9.2.1 CLINICAL INFORMATION SYSTEMS (CIS)
9.2.2 NON CLINICAL INFORMATION SYSTEMS OR NON CLINICAL HEALTHCARE SYSTEMS (NCIS OR NCHS)
9.2.3 OTHERS
9.3 HARDWARE
9.3.1 ACCESS DEVICES
9.3.2 PERIPHERALS
9.3.3 SERVERS
9.3.4 STORAGE DEVICES
9.3.5 NETWORKING DEVICES
9.4 SERVICES
9.4.1 CONSULTING
9.4.2 IMPLEMENTATION SERVICES
9.4.3 POST-SALE & MAINTENANCE
9.4.4 TRAINING SERVICES
10 GEOGRAPHIC ANALYSIS
10.1 INTRODUCTION
10.2 NORTH AMERICA
10.3 EUROPE
10.4 ASIA
10.5 ROW
11 COMPETITIVE LANDSCAPE
11.1 INTRODUCTION
11.2 MERGERS & ACQUISITIONS
…
More new market research reports by the publisher can be found at MarketsandMarkets page.