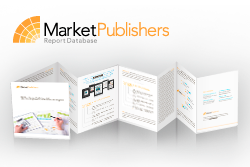 London, UK (PRWEB) July 09, 2012
Last year, the revenues of the world's leading listed transport and logistics companies flattened. In particular, companies' operations in European markets weakened, whereas those in North America and the Asia Pacific reported more positive growth.
New study "Global Transport & Logistics Financial Ratio Analysis Report 2012" drawn up by Transport Intelligence has been recently published by Market Publishers Ltd.
Report Details:
Title: Global Transport & Logistics Financial Ratio Analysis Report 2012
Published: June, 2012
Pages: 139
Price: US$ 1,850.00
http://marketpublishers.com/report/services/transport_logistics/global_transport_logistics_financial_ratio_analysis_report_2012.html
The study examines the financial structure and performance of the world's 20 largest freight transport and logistics companies through a range of financial ratios – revenues; personnel and pay as proportion of revenue; employee costs; operating profits; funding requirement; return on total assets and net assets; equity and net borrowings; intangible assets/total assets; gearing; interest cover; and liquidity/assets cover. With the aim of providing data to help discern trends, the quarterly figures for the major listed companies over the past 21 quarters are also given.
The analysis of company performance includes not only the examination of enterprise level data but, where possible, drilling down to segment level, including: freight logistics; contract logistics, freight forwarding, road freight/trucking, express.
Companies discussed include: Agility, CEVA, CH Robinson, Con-way, Deutsche Post-DHL, DSV, Expeditors, FedEx, Kuehne+Nagel, Logwin, Norbert Dentressangle, Panalpina, Ryder, TDG, TNT, Toll, UPS, UTi Worldwide, Wincanton, YRC Worldwide.
Report Contents:
1 Introduction
1.1 Background
1.2 Summary and Key Findings
1.3 Companies Covered in this Review
1.4 Measures
1.5 Exchange Rates
2 Contract Logistics, Freight Forwarding and Trucking
2.0 Introduction
2.1 'Freight Logistics' Providers
2.2 Freight Logistics Revenue Trends
2.3 Freight Logistics Profitability Trends
2.4 Freight Logistics Return on Assets
3 Contract Logistics
3.0 Introduction
3.1 Contract Logistics Trends
3.2 Contract Logistics Players
3.3 Contract Logistics Revenues
3.4 Contract Logistics Profit Margins
3.5 Contract Logistics Company Performance
4 Freight Forwarding
4.0 Introduction
4.1 Freight Forwarding Trends
4.2 Freight Forwarding Players
4.3 Freight Forwarding Revenues
4.4 Freight Forwarding Profit Margins
4.5 Freight Forwarding Company Performance
5 Freight and Trucking
5.0 Introduction
5.1 Freight and Trucking Trends
5.2 Freight and Trucking Players
5.3 Freight and Trucking Revenues
5.4 Freight and Trucking Margins
5.5 Freight and Trucking Company Performance
6 Express Parcels
6.1 Parcels Market Trends
6.2 Parcels Market Players
6.3 Parcels Market Revenues
6.4 Parcels Market Shares
6.5 Parcels Market Profits
7 Logistics Enterprises
7.1 Enterprise Revenues
7.2 Enterprise Employees
7.3 Enterprise Profit Margins
7.4 Enterprise Assets
7.5 Enterprise Return on Assets
7.6 Enterprise Performance
7.7 Enterprise Liquidity
8 Summing Up
8.1 Revenue Trends
8.2 Profitability
8.3 Company Performance
More new studies by the publisher can be found at Transport Intelligence page.