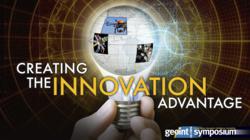 Herndon, VA (PRWEB) July 10, 2012
The United States Geospatial Intelligence Foundation (USGIF) today opened registration for the GEOINT 2012 Symposium in Orlando, Florida. The Foundation also announced it is offering a $250 rate reduction, as compared to last year, for government employees and military service members for full-symposium registration.
Given budget constraints and current economic conditions, USGIF felt it necessary to provide government employees and active-duty military personnel with a reduced rate of $499. By taking advantage of early bird rates, USGIF is also providing the defense, intelligence and homeland security communities with an affordable way to attend GEOINT 2012. Until July 20, USGIF members pay only $1,099 and non-member industry pays $1,299. Registrations are also available for academia, young professionals, and a one-day expo-only pass. To register for the GEOINT 2012 Symposium, please visit http://GEOINT2012.com/registration.
Full-symposium registration costs do not increase at any time for active-duty military and government employees. However, registration prices will increase on July 21 and again on September 1 for both USGIF industry members and non-members alike. USGIF encourages all industry and contractors to register now and take advantage of these amazing savings.
The GEOINT 2012 Symposium takes place October 8-11 at the Gaylord Palms in Orlando, Florida. This year's theme is "Creating the Innovation Advantage." Confirmed keynotes for the symposium include the Honorable James R. Clapper Jr., Director of National Intelligence (DNI); Ms. Letitia A. Long, Director, National Geospatial-Intelligence Agency; Air Chief Marshal Sir Stuart Peach, Commander, Joint Forces Command, U.K. MoD; and GEN Keith B. Alexander, U.S. Army, Director, National Security Agency/Chief, Central Security Service (NSA/CSS) and Commander, United States Cyber Command (USCYBERCOM).
Along with these invaluable keynote speakers, GEOINT 2012 offers panels and breakout tracks on activity based intelligence, international disasters, young professionals and the converged future of GEOINT, big data, securing industry secrets, inter-agency GEOINT, emerging innovation from the international community, service branch intel and much more.
Last year more than 4,400 total attendees came to hear speakers discuss multi-INT topics and see the latest technologies from over 252 exhibitors in 100,000 square feet of displays. GEOINT 2011 broke all previous attendance records and further solidified the annual GEOINT Symposium as the nation's largest intelligence event of the year.
More information about the GEOINT 2012 Symposium is available at http://www.GEOINT2012.com. Follow the symposium on Twitter @geointsymposium.
About USGIF
USGIF is a non-profit educational foundation dedicated to promoting the geospatial intelligence tradecraft and developing a stronger GEOINT Community with government, industry, academia, professional organizations and individuals whose mission is the development and application of geospatial intelligence to address national security challenges. For more information, please visit http://www.USGIF.org