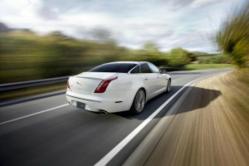 (PRWEB UK) 10 July 2012
Technology troubles now overtaking every other quality issue on new cars.
There are rising complaints about technology failures on new cars but other aspects of quality are improving, according to the latest JD Power and Associates survey.
Twenty-six of the 34 brands in the survey improved this year and the average score jumped 5% to a record low of 102 problems/100 vehicles. Power attributes some of the gains to favorable ratings for newly launched vehicles, which historically tend to have poorer quality in their first year.
Financial health also plays a role. The firm notes that carmakers that are no longer strapped for cash can spend more to solve quality problems.
Advances also come from top-notch manufacturers who keep fine-tuning their vehicle quality. Power says this year's No. 1 model, the Porsche 911, has the best quality of any vehicle ever in its survey.
Lexus (73 problems per 100 vehicles) retains its position as the top-rated brand. Jaguar (151) shows the greatest improvement, vaulting from 20th to second place on the strength of the XJ sedan, which is the industry's most improved model. Porsche ties Jaguar. Fiat and Smart, which both have scores of 151, and Mini at 139 are the lowest-ranked marques.
Concerns about exterior and performance problems have taken a back seat to complaints about interior systems such as hands-free telephones and navigation and audio devices, the firm says. The latter accounts for 16% of all complaints this year compared with 9% in 2006.
If any driver is thinking about his next car, check out the business car leasing guide and company car advice section to help making the most informed choice.
businesscarmanager.co.uk