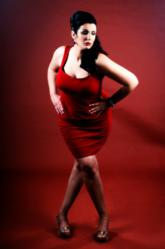 Promote yourself to other freelance photographers.
London, UK (PRWEB UK) 12 July 2012
La Mode launch their portfolio websites free for one model each week who fills out the form on their website.
'We believe the most effective way to achieve success in this current tough economic environment is to promote yourself to other freelance photographer's,' explains Helen Smith, director for La Mode London.
'London modelling agencies or anywhere else in the country for that matter, aren't taking on many new faces at the moment. They don't like to take a risk when money is quite hard up for the companies they are providing models for, choosing to use models who have already got lots of modelling experience. The competition is fierce and each model agency has to provide the best that they have.' She goes on to say,' this doesn't mean a model just setting out in the industry doesn't stand a chance. But what they do have to realise is that it is tougher than ever and they must be at the top of their game, providing top-class photographs in a professionally designed portfolio to even get seen by a model agency in the first place. This is why it is so important to take care of your portfolio and one of the reasons why we decided we would help new models while we can.'
Each modelling portfolio that http://www.lamodelondon.com provides is professionally designed, each containing a homepage, a portfolio page and the contact page for each model. 'The photo shoot days are tailored for the particular models looks and style, and the photographs show the model in different settings, different lights, in black-and-white and colour,' Helen says. 'Once the day is over, we discuss with the model about their preferences and advise which look suits them best to push that side of them to the forefront. Models have to stand out and everybody has their own unique quality which we make it our aim to bring that into the open.'
Each portfolio website also has a domain name included in the package, which sometimes is an added hidden extra with some companies they say, but not with La Mode.
'We offer e-mail support as an ongoing service, so we can assist any model with technical issues if it arises with the portfolio, along with any other help we can offer a model in their early career. This offer we are doing will only last for a limited time and we would urge any aspiring model to visit website. It really is a fantastic prize,' says Helen. 'It's worth thousands of pounds, but in reality could be worth hundreds of thousands of pounds to the model who wins, in modelling jobs and contracts hopefully in the future.'
La Mode really are the specialists for advice within the modelling market and with the huge amount models on their books and the list is growing daily, the portfolio website is a real winner for models just starting out in the industry. They would advise any model interested to fill out a form on the page 'speak to us.'
'It's not about answering difficult questions to enter the competition,' says Helen. 'All a model needs to do is to provide their contact details and ask any question they want answering at the same time. It's totally free to enter and with a chance to win every week, it's certainly something to consider. We are simply at the end of the phone or e-mail if a model needs advice in any area. If you have model application then we can help you find work.'
Fill out the form at http://www.lamodelondon.com and enter the chance to win a free modelling portfolio while the offer is still standing.