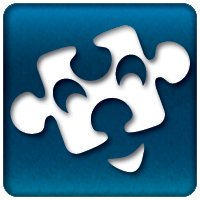 Once we realized the value urTalker had for Nolan we took the initiative to make this app available to everyone.
Houston, TX (PRWEB) July 09, 2012
The parents of Nolan, an 11yr old non-verbal autistic child with a vision impairment and cerebral palsy, have released a communication app for the iPad, iPhone, and iTouch. The app, named urTalker Pro, allows users to communicate simple to complex phrases through a picture exchange system – while the app is preloaded with pictures and sounds, it also allows users to add their own categories, photos, google images and voice recordings to support functional and social skills, as well as communication.
Like many other children with autism, Nolan is non-verbal and struggles with to communicate with the world around him. "The high cost and difficult setup of existing communication devices and picture exchange systems prompted us as a family to invest in a better system. Once we realized the value urTalker had for Nolan we took the initiative to make this app available to everyone" says Jody Farris, Nolan's mother and founder of urTalker.
urTalker Pro provides a fully customizable app to support basic and complex communication by allowing the user to select 1,2,4,6,9,12 or 16 grid images and then be able to easily add any single word or statement to a sentence builder to communicate or sequence events and ideas. On Nolan's iPad, urTalker Pro is set up such that specific categories turn on at set times during the day allowing Nolan to easily communicate relevant information for that activity or time of day. For example, at bedtime Nolan's iPad defaults to the bedtime category on startup allowing Nolan to communicate he is ready for bath, to change into his pajamas, or more importantly that he wants to say a prayer with Mom and Dad before the lights go out.
The urTalker Pro app simplifies the set-up process for new categories and words, which can be very time consuming with other communication options. "We had a 3 hour training session with Nolan's school provided communication device and we still left the meeting not able to easily update or change his communication icons" says Jody.
urTalker Pro boasts an intuitive user interface, and features multiple grid views, pre-loaded categories, over 150 pre-loaded images, a scheduling feature for categories, lock for administration, easy tools for adding and editing categories, and pictures and sound. The app is currently available on the iTunes App Store.