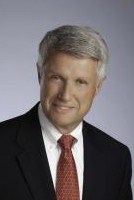 To compete in today's market, you must go above and beyond; the PFS Credential award provides superior training, raising the standard for our accounting firm.
Yardley, PA (PRWEB) July 11, 2012
Established in 1987 by the AICPA, the PFS Credential is granted to qualified certified public accountants, such as Yardley CPA, George P. Boyle, Jr., with considerable professional experience in financial services. Out of the several thousand nationwide CPA/PFS Credential holders, many are listed as top financial service advisors in Worth's annual ranking and among the most qualified in the marketplace.
Bucks County accountant, George P. Boyle, Jr., easily met the requirements to earn the PFS Credential, which includes:

Passing a comprehensive technical exam that covers personal financial planning topics
Demonstrating more than 1,400 hours of business experience during the past five years
Completing lifelong learning and education activities
Sustaining a good standing membership of the AICPA
Committing to recertification every three years
In addition to financial services, G.P. Boyle & Associates provides full-service tax and accounting services, including but not limited to:
Accounting Services
Financial Forecasts & Projections
Financial Statements
Consulting Services
Business Consulting
Business Entity Selection
Business Succession Planning
Buying & Selling a Business
Estate Planning
Tax Services
Estate & Trust Tax Preparation
IRS Representation
Payroll Services
Sales Tax Services
Mergers & Acquisitions
Certified QuickBooks Pro Advisor ®
Notary Public
For more information about George P. Boyle, Yardley CPA (certified public accountant), the PFS Credential, filing business and personal tax returns, financial services, IRS audits, AICPA, or for answers to general questions, please call G.P. Boyle & Associates at (215) 860-7008.
Or visit the company's website at: http://www.gpboyle.com
Press release writing by WebSiteText, LLC