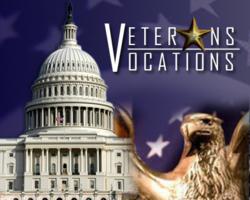 There are approximately 35,000 job-titles in the field of government employment.
King of Prussia, PA (PRWEB) July 10, 2012
There are several personal questions and decisions that should be considered, before beginning a search to secure work in a good Government Job. These following facts and points of information are relative to Federal Employment.
1.) Some government job-titles require no special experience or education, beyond a High School or GED.
2.) Some job-titles do require various kinds of education, training, certificates, licenses, or job experience. All require the federal resume, which will not even be looked at if done incorrectly.
3.) Even when entering into a government job, not intended for a lifetime status, the opportunity to "switch" or change jobs is available while still retaining the current "job status" and "job eligibility!"
4.) All Veterans, when entering government employment through formal written tests and examinations, providing they first attain a passing score of 70%, will be given 5 extra points, and if they are disabled, 10 points will be added to their passing score.
There are approximately 35,000 job-titles in the field of federal employment. Some people don't realize that even jobs not usually considered government or "public service" jobs, are nevertheless needed, and therefore actually do exist! Such job-titles as: Blacksmiths, Cooks, Waiters, Laborers, Telephone Operators, Lawyers, Airport Screeners, Cashiers, Child/Youth Program Assistants, Supply Technicians, Material Handlers, Recreation Assistants, Motor Vehicle Operators, Welders, Electricians, Store Associates, Contract Specialists, Recreation Aids and Assistants, Mechanics, Secretaries, and even Lifeguards, are just some of the thousands of job-titles that are used in the activities conducted by the "biggest employer" in the United States government—"Uncle Sam!"
Precisely due to the enormous "business" of the government—there are various agencies, departments and divisions that of necessity, have different rules and regulations, methods and procedures, which must be used and strictly implemented! Many times these rules and procedures are changed, and the general public must then seek to learn and to find out just what changes currently apply to those who, in competition with other men and women, are also seeking various job openings.
This is why private companies such as Veterans Vocations Inc. were organized. V.V.I. was formed in order to help Veterans, and also Civilians, to be assisted and counseled on their path to federal employment. Their certified Federal Job Counseling services (http://www.FederalJobCounseling.com) include Federal Resume preparation, with online email and telephone personal attention. Their total services are available are very low costs, and are available to all citizens of the United States, who desire Federal Employment. They also offer a free resume consultation with their Certified Federal Career Counselors with every toll free call at 1-877-397-4741, and a special discount exception for all United States Veterans. This guidance alone is well worth the time of a phone call.
Remember, "Knowledge is power!" The more that is learned, the better the chances will be to gain employment! The effort taken today, will pay off tomorrow!