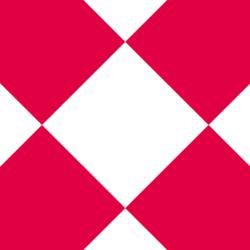 With no quick solution to Europe's problems in sight, we may be reaching a tipping point.
London, UK (PRWEB UK) 10 July 2012
London, UK - Knight Frank's newly released Summer 2012 European Market Indicators quarterly report shows that the recent deepening of the crisis in the Eurozone has had a negative impact on prime rents and yields in European commercial property markets. Although values were stable in the majority of European cities during the last quarter, a small number of markets saw rents fall or yields soften.
The Knight Frank weighted average European prime office rent, calculated from the cities covered by the report, declined for the first time in over two years, falling by -0.5% in the three months to June. Prime office rents were revised downwards in Brussels (-6.8%), Barcelona (-5.9%), Milan (-1.0%) and Dublin (-0.6%).
Prime rents were largely stable elsewhere, indicating that there has been a pause in the rental growth that has been seen over the last year in cities such as Paris, Warsaw, Stockholm and Moscow. While recent rental increases in these markets have in any case been modest, they now appear to have completely ground to a halt, with landlords and tenants adopting a "wait and see" strategy as events in the Eurozone play out.
In the commercial property investment market, Knight Frank's weighted average European prime office yield moved outwards slightly for the second successive quarter, rising by four basis points to 5.62%. This was a result of a 25 bps softening of yields in both Milan and Madrid.
Prime office yields remained unchanged in all other markets, but investment market sentiment appears to be weakening and a more widespread correction of prime office yields may follow in the coming quarters. The fading of investor confidence has been reflected in reduced investment volumes in the year-to-date, particularly in southern Europe.
Matthew Colbourne, senior international research analyst, said "The limited rental growth that has been recorded in European office markets over the last twelve months now appears to have almost entirely ended, as businesses cautiously assess the impact of recent developments in the Eurozone. With no quick solution to Europe's problems in sight, we may be reaching a tipping point when occupier sentiment takes a more decisive turn for the worse and a greater number of markets may see rents start to fall over the rest of the year."
Andrew Sim, head of European investment, commented "The current uncertainty in the Eurozone is clearly having an impact on investor confidence and transaction volumes, particularly in secondary markets. However, there remains a strong appetite for prime property in the most stable and liquid cities, coming from super high net worth individuals as well as sovereign wealth funds and institutions from the Middle East and Asia. As a result, prime yields for the best property in Europe are holding firm."
For further information, please contact:
Matthew Colbourne, senior analyst, international research, Knight Frank, +44(0)20 7861 1238
Andrew Sim, head of European investment, Knight Frank, +44(0)20 7861 1193
Alice Mitchell, commercial pr manager, Knight Frank, +44 (0)20 7861 5168
Notes to Editors
Knight Frank LLP is the leading independent global property consultancy. Headquartered in London, Knight Frank and its New York-based global partner, Newmark Knight Frank, operate from 209 offices, in 47 countries, across six continents. More than 6,840 professionals handle in excess of US$755 billion (£521 billion) worth of commercial, agricultural and residential real estate annually, advising clients ranging from individual owners and buyers to major developers, investors and corporate tenants. For further information about the Company, please visit http://www.knightfrank.com.