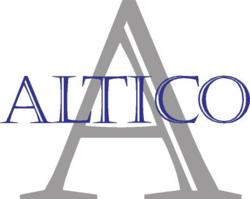 Our story is about the reputation we've developed as the 'go-to' Microsoft Dynamics GP and CRM partner on the East coast.
Marlborough, MA (PRWEB) July 11, 2012
Altico Advisors (http://www.AlticoAdvisors.com) - a Microsoft Gold Partner headquartered in Massachusetts specializing in Dynamics ERP and CRM solutions – welcomed 26 new clients in the first half of 2012. Altico's new Microsoft Dynamics GP and CRM clients, located throughout New England, NY and scattered along the Eastern seaboard, represented a broad spectrum of industries including manufacturing, distribution, finance, and service organizations.
The full geographic breakdown is as follows: 14 in Massachusetts, 5 in New Hampshire, 2 in New York, and 1 each in Rhode Island, Connecticut, Florida, Virginia, and North Carolina.
The full industry breakdown is as follows: 6 in Wholesale Distribution, 5 in Services and Professional Services, 3 in Discrete and Medical Device Manufacturing, 3 in Finance, 2 in Education, and 1 each in Retail, Travel, Government, Software Development, Healthcare, Sports & Entertainment, and Nonprofit.
"Our most important resource is our team." says Mike Kean, Founder and President. "It is because of their dedication and skill that Altico continues to be a very strong New England partner expanding slowly but surely into New York and beyond. We also continue to play well in the verticals on which we focus, and at the same time, given the broad appeal of Microsoft Dynamics GP and CRM, we can provide superior business solutions for companies in a dozen other sectors as well."
A company spokesperson highlighted a few key success stories in 2012: a New England sports group out of Boston, MA; an oil and gas distributor with retail gas stations and convenience stores out of Elkin, NC; and a medical device manfuacturer in Cambridge, MA whose CEO was honored as a 2012 Mass High Tech Woman to Watch.
Rich Maloney, Altico Founder and CEO, notes: "Many of us are CPAs or former CPAs, so we're really good at crunching numbers. It's important to note that the revenue numbers don't tell the whole Altico story. Our story is about the reputation we've developed as the 'go-to' Microsoft Dynamics GP and CRM partner on the East coast. We've successfully demonstrated expertise in our core sectors on the one hand and the breadth of our knowledge on the other hand. Altico's organic growth continues to be a balancing act between specialization and diversification."
As the company enters the second half of its fiscal year, Altico Advisors is on track to achieve record profits, margins, and year-over-year growth for both its Microsoft Dynamics ERP and Microsoft Dynamics CRM practices.
About Altico Advisors
Headquartered in Massachusetts, Altico Advisors implements and supports business, financial, and customer management software solutions for mid-market enterprises, primarily throughout New England. Altico is a Microsoft Gold Partner specializing in Microsoft Dynamics GP (Great Plains) for ERP, Dynamics CRM, BI (Business intelligence) and integration services for manufacturing, wholesale distribution, software development and service companies. In addition, Altico provides a wide variety of consulting and advisory services, such as outsourced financial management, business and IT strategy alignment, software selection, and KPI analytics. http://www.AlticoAdvisors.com