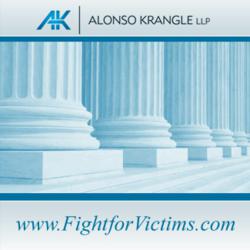 To discuss a potential claim with one of our experienced and compassionate defective drug lawyers at Alonso Krangle LLP, please contact us at 1-800-403-6191 or visit our website, www.FightForVictims.com
Melville, NY (PRWEB) July 09, 2012
Andres Alonso and David Krangle, founding partners of Alonso Krangle LLP, report that significant progress has been made in the product liability litigation involving Yaz lawsuits and Yasmin lawsuits birth control pills. Stephen Saltzburg, the special master appointed to oversee settlement negotiations in the Yasmin and Yaz (Drospirenone) Marketing, Sales Practices and Products Liability Litigation (MDL No. 2100) currently pending in U.S. District Court, Southern District of Illinois, recently reported that some 1,500 settlements have been reached in the litigation already. Most of the settled claims involve allegations that Yaz and Yasmin caused serious blood clots, including deep vein thrombosis or pulmonary embolism. According to a report from the Madison Record, Mr. Saltzburg says he is optimistic that the bulk of the Yaz and Yasmin lawsuits will be settled within the next year. [madisonrecord.com/news/245130-settlements-in-yaz-litigation-continue-mediator-is-cautiously-optimistic-that-end-is-in-sight]
Andres Alonso serves as a member of the Plaintiffs' Steering Committee in the federal Yaz and Yasmin litigation. There is still time for young women injured by Yaz or Yasmin to file lawsuits seeking compensation for their injuries.
Alonso Krangle continues to offer FREE Yaz and Yasmin lawsuit consultations to anyone who may have suffered a serious side effect associated with the use of Yaz and Yasmin, including:

Venous Thromboembolism ( Blood Clots )
Deep vein thrombosis
Pulmonary embolism
Heart attacks
Strokes
To discuss a potential claim with one of the experienced and compassionate defective drug lawyers at Alonso Krangle LLP, please contact us at 1-800-403-6191 or visit our website, http://www.FightForVictims.com.
According to Mr. Saltzburg, Bayer, the maker of Yaz and Yasmin, has agreed to pay out $300 million to resolve the Yaz and Yasmin lawsuits that have settled thus far. The average Yaz and Yasmin lawsuit settlement amounts to around $214,000, but ultimately depends upon the severity of a plaintiff's injury. Mr. Saltzburg, who also serves as special master in Yaz and Yasmin litigations underway in Pennsylvania and New Jersey state courts, said that all of the judges who have appointed him to oversee Yaz and Yasmin settlement negotiations "are very happy that these cases are settling in the way they are settling."
Yaz and Yasmin both contain ethinyl estradiol, along with a synthetic progestin called drospirenone. In October 2001, a study of hormonal contraceptives commissioned by the U.S. Food & Drug Administration (FDA) suggested an approximately 1.5-fold increase in the risk of blood clots among women who use drospirenone-containing pills compared to users of other hormonal contraceptives. In a Drug Safety Communication issued on April 10, 2012, the FDA said it was requiring that the labels for drospirenone birth control pills be updated to warn that these contraceptives may be linked to a higher risk of blood clots. [fda.gov/Drugs/DrugSafety/ucm273021.htm]
Most recently, a New England Journal of Medicine study conducted by scientists in Denmark found that women taking low-dose estrogen birth control pills combined with progestins, such as Yaz and Yasmin, suffered heart attacks and strokes between 1.5 and 2 times more often than women not using hormonal contraception. The study analyzed 15 years of observational data from more than 1.6 million women aged 15 to 49. The highest risks were seen in women over 45, or those who had high blood pressure. [nejm.org/doi/full/10.1056/NEJMoa1111840?query=featured_home]
Alonso Krangle LLP continues to offer free lawsuit evaluations to users of Yaz and Yasmin who have suffered serious injuries, including heart attacks, strokes and blood clots. To discuss a potential claim with one of the defective drug lawyers at Alonso Krangle LLP, please contact us at 1-800-403-6191 or visit our website http://www.FightForVictims.com
About Alonso Krangle LLP
Andres Alonso and David Krangle, attorneys with almost 40 years of collective legal experience, have focused their law practice on the handling of significant personal injury cases, defective drug and medical device litigation, construction site accidents, nursing home abuse, medical negligence, qui tam/whistleblower actions and consumer fraud cases. A national law firm representing injured victims throughout the U.S., Alonso Krangle LLP is headquartered in Long Island, New York, with offices in New York City, and plans to open additional locations in New Jersey.
For more information about Alonso Krangle or to join the fight and be a part of our team, please contact us at 1-800-403-6191 or visit our website, http://www.FightForVictims.com
Contact:
Alonso Krangle LLP
445 Broad Hollow Road Suite 205
Melville, New York 11747
Toll-FREE 1-800-403-6191
Tel: 516-350-5555