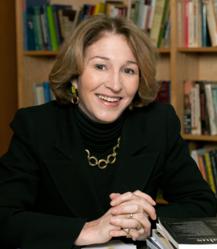 Boston, MA (PRWEB) July 09, 2012
Maintaining work-life balance is a struggle that all working parents face. But for women, especially, balancing an involved family life with a successful career can be difficult - if not impossible. Anne-Marie Slaughter addressed this harsh reality in her recent, controversial article for The Atlantic, titled "Why Women Still Can't Have It All."
As a woman who was in a prominent position of power in the White House (she was the director of policy planning for Secretary of State Hillary Clinton), Slaughter described describes what she sees as the problems working women face - and lays out her solutions for what needs to change in order for "having it all" to become a reality.
Anne-Marie Slaughter is a prominent public speaker, represented for speaking engagements through the Boston-based American Program Bureau. She can speak to audiences on this question of work-life balance, as well as on issues of foreign policy and the rise of Asia.
Organizations who are interested in bringing keynote speaker Anne-Marie Slaughter to speak at their next event should contact the American Program Bureau at 800-225-4575.
About the American Program Bureau (APB):
In business since 1965, the American Program Bureau represents a roster of high-profile speakers from entertainers and politicians to thought leaders and academics. Learn more about APB at apbspeakers.com or find APB on Twitter @apbspeakers.