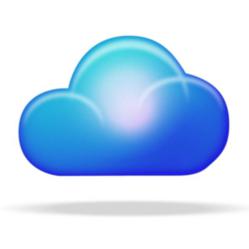 We offer the total solution including Cloud based PACS services which eliminates massive capital expense" David Wanner, EVP, Healthcare Services
Austin, Texas (PRWEB) July 11, 2012
All State of Texas agencies, including state, county and local government offices, public education and other public entities in Texas can now purchase Reach IPS Healthcare solutions, the best-in-class ARRA Meaningful Use Certified EHR solutions, at discounted pricing through DIR's Information and Communication Technology Cooperative Contracts Program ("the DIR Program").
The DIR Program leverages Texas's purchasing power to negotiate competitive discounts with vendors, saving taxpayers money. In fiscal year 2009, the program resulted in over $1 billion in technology sales and saved taxpayers more than $170 million. "Reach IPS is pleased to join ARC and the DIR Program, thereby allowing Reach IPS Healthcare solutions to assist Texas entities in meeting proposed requirements for meeting Meaningful use 1, 2 and 3, making true interoperability a reality," states Joseph Feyereisen, CEO of Reach IPS.
As a leader in this space, Reach IPS partners their offerings to include both the hospital side with data connectivity to all major labs and ambulatory clinics across the United States. "We offer the total solution including Cloud based PACS services which eliminates the massive capital expense for the smaller facilities and controls their operational expenses by storing the images in the Cloud without the purchase of all the hardware," states David Wanner, Executive Vice President Healthcare Services. This newly awarded DIR Contract better positions Reach IPS to provide exemplary service to the State of Texas.
Many hospitals and healthcare organizations find that Reach IPS products fit organically into their enterprise to offer a holistic solution. Reach IPS also offers a variety of products and services to meet the demanding needs of healthcare interests, including their recently introduced Interactive Patient Experience. The solution is designed to provide clinicians and other members of the care team with the right information at the right time by making patient information available across organizational boundaries and venues of care and allow patients to access education right from the bedside or clinic exam area.
Reach IPS solutions provide healthcare products through ARC, click to learn more, http://www.reachips.com.