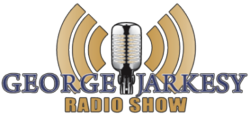 Houston, TX (PRWEB) July 09, 2012
The George Jarkesy Show was glad to welcome Ambassador James Nicolson to the show to talk about his European experience and how people of the Christian faith are protesting the current direction of the Obama administration. Jarkesy introduced Ambassador Nicholson as a man who grew up in poverty in Iowa, rising to the West Point and through serving in Vietnam, and serving in politics in the highest level really represents the American Dream.
Jarkesy began by asking to compare America's "depression level" economy to his experience living and working in Europe in a time when their economy is faltering. Nicolson stated that "the way we're falling in line with the European model" is setting a dangerous precedent for "lack of growth, expansion, and incentives" that could push us to experience a "whirlwind" much like that which Europe is experiencing. Co-host Dwayne Deslatte and Nicolson discussed the absurd regulations that Italian government specifically placed on labor. Nicolson stated that "the liberals and President Obama seem to think this is the way things should go" despite there being "no model in the world at any time where this works."
Jarkesy then directed the conversation towards Nicolson's job as Secretary of Veteran affairs. He asked Nicolson about the unemployment problem of veterans to which Nicolson replied that unemployment is "50% higher than others their age." He expressed his feeling that "our government isn't doing enough to get these people placed in jobs." Jarkesy asked what steps had been taken to create jobs for veterans. Nicolson responded that the U.S. Chamber of Commerce will conduct "job fairs" to help match veterans with employers and stated that they "created over 5000 jobs." Co-Host Deslatte asked the Ambassador about his experience with Pope John Paul II as U.S. Ambassador to the Holy See (Vatican). Ambassador Nicholson related meeting the Pope and joining in prayer with him right after 9/11 in a touching anecdote.
To hear the full episode, Visit the website.
About Jarkesy & Company
George Jarkesy is a money manager and professional investor, respected financial and corporate advisor, and radio host of the nationally syndicated 'The George Jarkesy Show'. He is a frequent market commentator and guest on FOX Business News, FOX & Friends, and CNBC. George started his career in the financial services industry with a New York Stock Exchange member. George also serves on the Finance Committee of the Republican National Committee and is an active member of the National Investment Banking Association, The Jarkesy Foundation, and Chairman of The National Eagles and Angels Association.