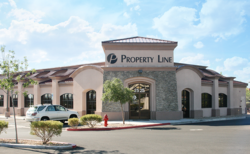 Because eMarket is so effective, Property Line's revenue model allows unlimited listing and searching for free outside of Nevada
Las Vegas, NV (PRWEB) July 10, 2012
Property Line International, Inc., the Las Vegas based online national commercial real estate listing and marketing resource, is pleased to announce the launch of a national membership drive that offers free membership, listing, and searching for commercial real estate brokers. With mergers, ever-increasing fees, and uncertainty in the commercial marketplace, offering a free service could completely change the way commercial agents and brokers do business.
During the membership drive, new members will also receive a free eMarket email blast through July 31, 2012. eMarket email blasts are the flagship product that Property Line offers. It is sent to other brokers and investors within the Property Line membership, ensuring your blast is "push marketed" to only interested, opt-in receivers and not from lists purchased from a third party.
Because eMarket is so effective, Property Line's revenue model allows unlimited listing and searching for free outside of Nevada, where the company is based, and holds approximately 98% of the state's commercial listings.
"This is going to change how deals are done in commercial real estate," said CEO Jane Memmer. "It's your data, why should you pay to list it?"
About Property Line, Inc. - Established in 1984, Property Line is a commercial real estate listing service that offers listing and searching capabilities for its members, as well as innovative marketing products that help agents and brokers "close the deal" in a more efficient manner. With a national database of listings updated daily, members depend on the website to list, search, and market inventories.
For More Information Contact:
Property Line International
Phone: 888-889-1063
Fax: 702-889-1094
info(at)propertyline(dot)com
http://www.PropertyLine.com