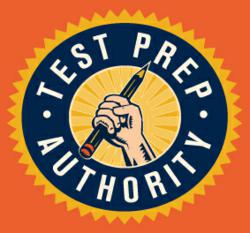 It's a thousand times easier to kill four wrong answers than it is to find one right one - once students realize that, their scores skyrocket.
New York, NY (PRWEB) July 10, 2012
For the millions of students who take the SAT each year, there seems to be no clear path to success. As one female student recently asked on a college blog:
"How am I supposed to know if I'm getting any better? I feel like I study a lot, but I don't know what I'm supposed to be tracking. How do you get "better at reading?""
Observing the frustrations of the high school community, test prep expert Anthony-James Green decided to build a system which would give students a surefire way of knowing whether or not they were progressing.
The outline of the system, along with video examples and article explanations, has just been released for free on Green's site.
"It's tough for students to gauge their progress," says Green, founder of Test Prep Authority and widely regarded as one of the premier SAT and ACT tutors in the country. "That's why my method is all about establishing SYSTEMS. If students simply go "by the seat of their pants" and try whatever works on each problem, they're in huge trouble.
Instead, students need a step-by-step system which allows them to tackle every type of problem using the same process. Once they have a system, they'll quickly be able to tell whether they're getting better at using it. If students have a flawless system, and they become more comfortable with the system, then they know they're improving."
Green's system, which he calls The Test Prep Method, relies on a handful of hyper-effective strategies which he has culled and refined over his career as a test prep coach. Of these strategies, "The Elimination Method" has consistently proven to be one of the most effective. The idea behind The Elimination Method is simple:
"It's nearly impossible to prove something right, but it's incredibly easy to prove something wrong. It's a lot like the "black swan" concept. You could see 100,000,000 white swans, but seeing 100,000,000 more still wouldn't prove that all swans are white. On the other hand, if you see one black swan, you've proven that NOT all swans are white.
Rather than have my students focus on why answers are right, I have them focus on why answers are wrong. At first, it seems very counter-intuitive. A lot of people wonder whether it takes more time to prove 3-4 answer choices incorrect than it does to prove one choice right. People are so used to looking for "rightness" that they instinctively reject the method. However, once they put it to use for even five minutes, they immediately realize how much more simple it is to kill multiple wrong answers than it is to prove one answer right."
To help students use The Elimination Method, Green has launched a new page on his website, Test Prep Authority, which walks students through the method and shows him using it on real ACT and SAT problems. Students and parents who are interested in learning more can examine the method using the following link:
http://www.testprepauthority.com/sat-and-act-elimination-strategy
The new page is one of many in a new series of free video and article guides that Green is offering to his readers as part of Test Prep Authority's new Test Prep Method newsletter, a free, step-by-step subscription which gives students and parents the tools and resources they need to improve their ACT and SAT scores.
"For those who haven't signed up for the Test Prep Method, I highly recommend it. Good test prep requires systems, not just random tidbits and facts picked up along the way."
Students and parents interested in joining the free Test Prep Method letter can do so via Test Prep Authority's homepage here:
http://www.TestPrepAuthority.com
Test Prep Authority was founded by Anthony-James Green in late 2011 to provide students with a reliable, cost-free ACT and SAT prep option. The site features thousands of articles, practice problems, software downloads, and more to help students get the scores they need to achieve college admission. Test Prep Authority already has thousands of subscribers, and has been growing at a rate of nearly 100% a month since its inception.
Green is widely renowned as one of the best ACT and SAT tutors in the country, and takes personal bookings via his website:
http://www.NewYorksBestSATtutor.com
He is the author of multiple books on test prep, including How to Take a Standardized Test, Own the SAT, and The Perfect 12 Manual for the SAT Essay, and has developed multiple test prep and college admission products, including his SAT vocabulary module Vivid Vocab and Every College Question Answered.
Green lives in downtown Manhattan, where he works on Test Prep Authority full time when not working with his personal clients.
###