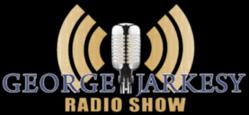 Houston, TX (PRWEB) July 10, 2012
The George Jarkesy Show began the week by welcoming Stock Watch guest Jordan Goodman 13-time bestselling author and expert on personal finance. Enterprise Products Partners, a Master Limited Partnership, was his pick stating that they are a natural gas and oil pipeline company that has long term contracts with oil and gas companies. He stated that although the stock won't increase drastically this company offers a "5.2% dividend yield." Goodman adds that the company has "raised dividends for each of the last 40 quarters" which he then urged that a DRIP, dividend reinvestment plan, would be a smart deal to invest in this company.
Richard Moroney, CFA editor of The Dow Theory Forecast, joined the show for the first time to inform listeners to keep 10-15% of their finances in a short term bond fund to act as a "partial hedge to market weakness." He further advised to listeners to invest the rest of their money in a "quality" stock which Moroney defines as a stock with "sustainable earnings growth." His specific stock pick for the segment was DirecTV, stating that they "score better than 97%" of other stocks. At $46/share currently Moroney estimates that the stock could increase 20% over the next 12 months.
About Jarkesy & Company
George Jarkesy is a money manager and professional investor, respected financial and corporate advisor, and radio host of the nationally syndicated 'The George Jarkesy Show'. He is a frequent market commentator and guest on FOX Business News, FOX & Friends, and CNBC. George started his career in the financial services industry with a New York Stock Exchange member. George also serves on the Finance Committee of the Republican National Committee and is an active member of the National Investment Banking Association, The Jarkesy Foundation, and Chairman of The National Eagles and Angels Association.