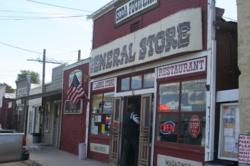 Over 10 million Americans saddle up for some kind of motorcycle trip each year.
Eagle, CO (PRWEB) July 16, 2012
Motorcycle travel is on the rise. In fact, over 10 million Americans saddle up for some kind of motorcycle trip each year. These 10 tips will help riders get the most out of their summer plans for the open roads.
1. Choose your roads wisely: Not all motorcycle roads are created equal. While the interstate will get you places quickly, take the time to turn down the lonely roads you usually pass up. If you need help, Butler Maps makes a map just for bikers to help you find your way.
2. Dress for the crash, not the ride: It has been said that asphalt is the best tattoo remover. The road can be a hot place, but covering up with protective gear shouldn't be a compromise. Water proof gear that can also be vented is key. http://www.klimusa.com make some of the best examples around.
3. Not all fuel is created equal: Whats good for your hybrid might not be so great for your Harley. Ethanol in fuel can reduce your fuel efficiency and cause particular trouble to older machines. Pay attention when you fuel up.
4. Make a weekend out of it: Small town America is packed with fun accommodations. Find a small cottage or B&B and make it your riding destination. The Cotton Gin in Fredericksberg Texas for example, is biker friendly and has an epic atmosphere for unwinding after a ride.
5. Two up can be twice as fun: It takes a special partner to ride on the back of your bike, but give it a shot. Since it's hard to talk while your riding you'll find that dinner is packed with all sorts of "did you see that" conversation from that days ride.
6. Try an organized tour: Companies offering organized motorcycle tours are plentiful. You can find "know-it-all" locals to show you around or line up some luxury with an established outfit like edelwiess.
7. Plan a ride around an event: If you need an excuse to ride, find an event. Everybody knows about Sturgis, but every manufacturer has a club that puts on a gathering. Find the folks who like to talk about your particular riding style and go mingle.
8. Gear up: There is no shortage of goodies for you or your bike. It's easy to go crazy but a few small purchases can make a road trip much more enjoyable. A comfortable seat, extra wind protection, and a quiet helmet should be at the top of that list.
9. Pack appropriately: If you don't have saddle bags, grab a water proof duffel bag and strap it to the back of your bike. You don't need to bring your entire closet. In fact going with less can be liberating in ways.
10. Fix that oil leak before you leave: Bike maintenance is not for everyone, but it's much easier to solve a problem in your garage or local shop than it is from the side of a remote back road. Oil levels and tires should be checked before every trip regardless of the age of your bike.
About Butler Maps
Butler Motorcycle Maps produces water proof, road maps that help motorcycle riders find the best scenic motorcycle routes. Color coded information about the drama, safety and overall riding experience of a given road, provides riders an alternative to using the shortest distance or fastest time calculated by most GPS devices. Butler Maps are used by over 50,000 riders and are available in retail outlets throughout the country. Butler Maps is based in Eagle, CO. For more information please visit http://www.butlermaps.com or call (888) 479-6053.