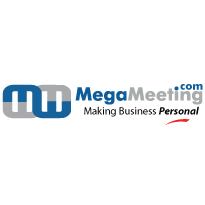 MegaMeeting.com has enabled us to be more productive and take our company's message to a wider, nationwide audience
Los Angeles, CA (PRWEB) July 11, 2012
Many businesses are realizing that by adding web-based video conferencing to the daily operations of their business, they are not only able to save time and money, but are also able to expand their practice to areas of the world they otherwise were unable to reach. Veterans Care Coordination, based out of Lake St. Louis, Missouri is just one of the many organizations who have found this to be true.
By recently implementing MegaMeeting.com's web-based video conferencing solution into their business practice, the staff at Veterans Care Coordination has been able to expand their business to areas throughout the United States, which prior to using MegaMeeting.com was not possible. According to Ben Terrill, Account Manager, Veterans Care Coordination, "Prior to engaging with MegaMeeting.com, we were primarily a local company and didn't have presentations in farther-flung places. We did a lot of driving around. MegaMeeting.com has enabled us to be more productive and take our company's message to a wider, nationwide audience".
Marketing, Sales and Executives at Veterans Care Coordination are using MegaMeeting.com for product/sales demonstration, seminars and client training. MegaMeeting.com's built-in features, such as VoIP audio, live video streams, the ability to show PowerPoint presentations and screen sharing has helped teams at Veterans Care Coordination save money by allowing them to meet online instead of traveling. Another benefit that has been realized is the ability to meet with multiple groups at once, which has ultimately increased company-wide productivity and saved time.
Terrill went on to say "We are a nationwide company that is forming relationships across the country. Our business model and product are fairly complicated and we have found that a one-hour training session is crucial to getting our partners up to speed. We use MegaMeeting.com to explain the model and then to facilitate this training with entire teams. We also partner with other associations and use MegaMeeting.com to present to their members."
About MegaMeeting.com (http://www.MegaMeeting.com)
Founded in 2003, MegaMeeting.com is a leading provider of 100% browser-based web & video conferencing solutions complete with real time audio and video capabilities. MegaMeeting.com is a completely browser-based solution that works on all major operating systems – Windows, Mac & Linux as well as iPhones, iPads and Android enabled tablets or mobile devices. MegaMeeting.com provides universal access without the need to download, install or configure software. Their web conferencing products and services include powerful collaboration tools that accommodate robust video & web conferences, including advanced features such as desktop/application sharing, i.e. Word and Excel documents and PowerPoint presentations without the need to upload any files. MegaMeeting.com is ideal for multi-location web based meetings, virtual classrooms, employee trainings, product demonstrations, company orientation, customer support, product launches and much more.
For more information please visit http://www.megameeting.com or call (818) 783-4311.