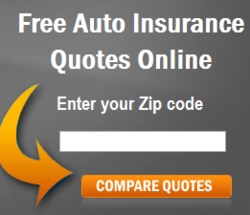 The average quotation from the 123CarInsurance.org site represents a 35% saving.
Miami, FL (PRWEB) July 10, 2012
123CarInsurance.org, the online car insurance aggregator, announces its new vehicle insurance comparison service. The company has launched its website complete with a live database of quotes available for virtually any vehicle. Through the site's easy-to-follow interface, visitors are able to compare quotes from the nation's top providers and choose a policy that best fits their budget. The average quotation from the 123CarInsurance.org site represents a 35% saving.
A company spokesperson for 123CarInsurance.org made the announcement.
"123CarInsurance is confident that our car insurance quotes are among the lowest available. We have partnered up with some of the biggest name insurers to bring auto insurance prices crashing all the way down."
Cars remain an essential mode of transport to many of Americans living in remote locations or cities alike. Spiraling gas prices and financial instability have not dampened the use of the private car, as the Bureau of Transport Statistics (BTS) reports that 87% of daily trips in the United States still take place in private cars. Additionally, the BTS has calculated that 91% of people commuting to work are doing so in personal vehicles. With costs mounting up from month to month, vehicle premiums are one of the few ways to siphon off excessive costs for many.
The 123CarInsurance spokesperson responded to the BTS' figures and also referred to some others within the report that bolster the need for low priced insurance options.
"With Bureau of Transport Statistics telling us that Americans take 1.1 billion car trips every day – that's the equivalent of 4 for every person in the U.S - cheap car insurance is a necessity for us all. We cannot control what will happen to fuel prices given instability in oil rich parts of the world right now and our very own hurricane season in full swing, threatening to push up those prices per gallon. But we can control how much we all pay to keep our cars protected. We invite customers to enjoy savings through insurers on our website and use that extra cash for gas!"
A review of the company's website and a test quote conducted for the state of California revealed that 123CarInsurance is partnered with reliable insurers in that region, including Titan Insurance, Nationwide, StateFarm and AARP. These providers were also pointing towards extra discounts available through the 123CarInsurance website for drivers over 50 and multi-car discounts, among other deals.
The spokesperson was asked to describe how the average visitor to the website can best utilize the service to maximize savings.
"The first thing a visitor needs to do is enter their zip code into our free "Get A Quote" service. This will see our database instantly scour across their state to come back with the lowest quotations available. Next is to search by model, make of car and a few other details such. With this information in our system, 123CarInsurance will gather together a shortlist of the lowest premiums, leaving you to choose whichever company you want to swap to."
Compare and switch to save money at http://www.123carinsurance.org/get_quote.php