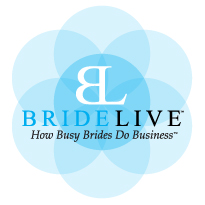 For me, improving time management is equal to raising my rates. Creating a personal connection with our brides and grooms prior to their event just helps us do our job better."
Los Angeles, CA (PRWEB) July 11, 2012
What used to require wedding professionals to spend hours for travel and coordination with clients can now be done at the click of a button with BrideLive's web-based virtual meeting software. One particular DJ/entertainment company in Palestine, Texas has experienced the immediate time-saving benefits of using BrideLive for client consultations.
Casey Brown, Owner of CMB Music Productions used to spend hours of travel for each face-to-face client consultation in order to accommodate clients by meeting them at the closest metro area. Between the actual meeting and extra time spent on clients who were running late, in-person consultations ended up being an all-day affair. With BrideLive, however, Brown is now able to meet just as effectively with his clients in a fraction of the time.
"I chose BrideLive over other services mainly because of the easy access it provides for my customers," Brown said. "When I send them an invitation to the meeting, all they have to do is click a link to access all of the interactive features. There's absolutely nothing to install."
In addition to being able to easily see and speak with his clients, Brown also uses BrideLive's facility floor plan builder, photo viewer, instant email invitations, and multimedia video player to help make his meetings more personable and interactive.
Because CMB Music Production's services are often sub-coordinated through other venues, Brown discovered that some brides were hesitant to hire his company as a vendor without first meeting the sub-coordinated parties "face-to-face." Since using BrideLive, Brown's company has experienced a much higher close rate and is able to create a better connection with prospective clients.
"I would recommend BrideLive to any wedding vendor that needs better time management and communication with their brides and grooms," Brown said. "For me, improving time management is equal to raising my rates. Creating a personal connection with our brides and grooms prior to their event just helps us do our job better."
About BrideLive.com
Headquartered in Sherman Oaks, California and based on technology that has been in development and commercial production for over eight years, BrideLive.com launched in 2011 as a custom software company and is frequently recognized for its rapid sustained growth, product excellence, and superb multi-media user interface. Through their cutting-edge technology BrideLive.com has been able to provide a web-based virtual meeting space used by wedding planners, photographers, DJs, florists and other professionals in the wedding industry who wish to leverage the power of online, personalized meetings to convert leads, grow sales, and save time.
For more information on BrideLive.com please visit http://www.bridelive.com or call 888.976.9906.