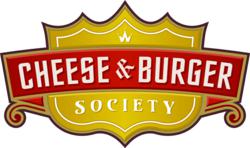 MADISON, WI (PRWEB) July 09, 2012
Cheeseburger enthusiasts, rejoice. Wisconsin Cheese and the Cheese & Burger Society are proud to present the Green Bay Packers Ticket Sweepstakes – combining America's favorite sport with the ultimate American food – the cheeseburger.
The contest, launched July 9, runs through Sept. 9. One lucky football fan will win a trip to Lambeau Field and two club-level tickets to a 2012 Packers regular-season game, along with a host of other great prizes, such as a $500 MasterCard® gift card and two passes to the Green Bay Packers Hall of Fame. Ten "first team" winners will receive a Green Bay Packers Elite Jersey, and 20 "gridiron" winners will get a $50 gift card to the Packers Pro Shop. Enter to win at CheeseAndBurger.com.
Since 2009, the Cheese & Burger Society has been a cheeseburger aficionado's dream. Visitors to the full sensory site can flip through sizzling burger photos while listening to the sonorous tones of the cheeseburger "guide" as he introduces 40 juicy creations, each topped with Wisconsin Cheese and creative toppings.
The Cheese and Burger Society's website has garnered over 2 million visits since its inception. Now with a brand new mobile site, Facebook page and community of voracious cheeseburger lovers, America's love affair with the almighty cheeseburger has reached new heights.
For more information, visit CheeseAndBurger.com. For additional burger photos or sweepstakes information, contact Heather Porter Engwall at hporterengwall@wmmb.org or 608-203-7235. For more information about Wisconsin Cheese, visit EatWisconsinCheese.com.