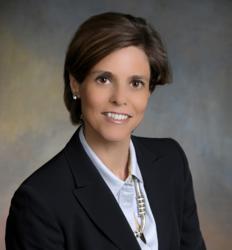 Berkeley Heights, NJ (PRWEB) July 16, 2012
Stephanie Badalamenti, M.D., Ph.D., dermatologist, has joined Summit Medical Group, New Jersey's largest private multispecialty medical group. Dr. Badalamenti's expertise includes pediatric, adolescent, and adult dermatology. In addition to her position at Summit Medical Group, Dr. Badalamenti is Assistant Attending Dermatologist at Saint Barnabas Medical Center in Livingston, New Jersey.
Before joining Summit Medical Group, Dr. Badalmenti practiced privately in West Orange. She earned her BA in biochemistry with high honors at Rutgers University, New Brunswick, NJ, and she earned her MD/PhD as a Gibbon Scholar at Thomas Jefferson University, Philadelphia, Penn. Dr. Badalamenti completed her internship at Pennsylvania Hospital in Philadelphia, and she completed her residency in dermatology at the University of Miami Medical Center in Miami, Florida.
Dr. Badalementi has more than 12 years' experience in general dermatology, cosmetic dermatology, and the diagnosis and treatment of skin cancers. Her training and work with dermatologists from all over the world allow her to successfully treat a wide range of complex dermatology cases. She is one of few physicians in New Jersey to achieve the status of Meaningful Use and she has participated in the Physician Quality Reporting System since its inception. She has focused on advanced technology to enhance quality and services to her patients.
Dr. Badalamenti joins her Summit Medical Group colleagues in dermatology, Drs. Gruber, Abbassi, Altman, Kim, Nadiminti, and Zirvi. She will be practicing at Summit Medical Group's 101 Old Short Hills Road, West Orange office.
ABOUT SUMMIT MEDICAL GROUP
Summit Medical Group (SMG) is the largest privately held multispecialty medical practice in New Jersey. SMG has pioneered information technology advances in health care with its early adoption of electronic health records and e-prescribing. With more than 270 highly qualified healthcare providers, it serves as a unique health care model for the state. SMG has an award-winning customer service program and NJBiz magazine has named it one of New Jersey's "Fifty Fastest Growing Companies". SMG treats more than 55,000 patients per month at its main campus in Berkeley Heights as well as its satellites in Berkeley Heights, Morristown, Millburn, Short Hills, Springfield, New Providence, Warren, and Westfield. As one of the East Coast's premier multispecialty groups, SMG has provided exceptional primary and specialty care since 1929. For more information, visit http://www.summitmedicalgroup.com.